When it comes to the most popular wearable technologies, people would immediately remind of the smartwatch and smart wristband. Yeah, the smartwatch has a lot in common with the smart band, but the most difference is their appearance as their names imply. Today, we basically talk about the smart bracelet and you can read How to Choose a Good Smartwatch if you'd like to know more about the smartwatch.
As we know that a smart bracelet is a kind of wearable computer in the form of a wristband. There is a touchscreen interface for daily use and it's associated with a phone and they can transmit the relevant signals from each other. Here come the questions: how to choose a smart band that's fit for you?
#1. Compatibility with your mobile device
What you need to do first is to pick out the right system of the wristband and make sure it's suited to your phone. Some persons who are unfamiliar with smart bracelet would neglect possibly this important point and find that the band is not fit for their own phone and can't be used at last. Therefore, it's essential to check whether the band adjusts to your mobile device.
Besides, there are some new and advanced smart wristbands that are compatible with both Android and iOS. For instance, the Huawei Honor Band 4 is suitable for Android 4.4 or higher and iOS 9.0 or higher, while the Honor Band 4 Running Version is all compatible.
#2. The appearance and style that you appreciate
Yeah, it turns to your favorite step that you can select the smart band according to its design and style you like best. There are different colors involving black, grey, pink, blue, and yellow, etc. that you can choose. For example, the pink smart wristband looks more feminine and beseems the women. The black one is full of concise style and technology and fit for men and women.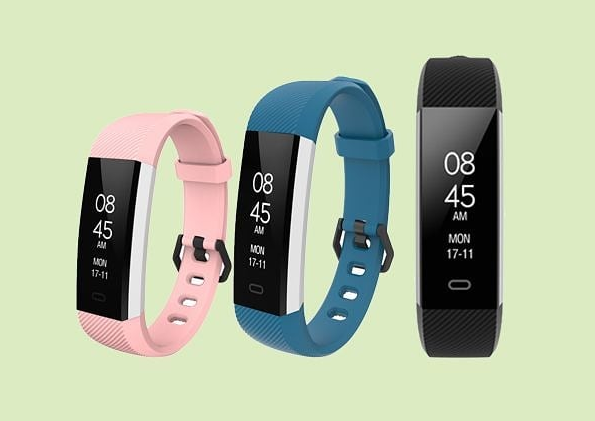 In addition, some people are fond of a big touch screen and light weight since they think it's easier to carry and use. The honor band 4 that features 2.5D glass and 0.95-inch AMOLED color screen meets their needs.
#3. Comprehending multifunction that you want
Except for the compatibility and design, it'd be better to take the multifunction into consideration. In general, to help modern people live a healthy life, some smart wristbands are specially designed with a kind of functions - heart rate tracker and sleep tracker. That is to collect and analyze the related data and give specialized advice to the users to be healthier.
Furthermore, if you're too busy to focus on your phone all the time, the functions from some bands can assist you in this aspect reminding of the messages or calls on the band and then you're able to read the text or talk over your telephone directly no need to take out your mobile device.
#4. Paying attention to the battery life
It's necessary to consider the battery life of the smart wristband. The battery pack is the power source of the bands. Without enough power, the smart band cannot be used at all. Therefore, you'd be better to pick out the excellent band that can last for a long time.
Conclusion
To sum up, this article aims to help you learn how to choose the smart band that is propitious to you and hope you have a deeper understanding of smart wristband. Not only do you need to consider the compatibility with your phone and the appearance and style of the band, but also the multiple functions and battery life.