Huami Amazfit has proved its ability to release affordable gems like the long-lasting Amazfit Bip. Now, with the Amazfit Stratos 2, the company is taking its fitness trackers to the next level with a watch that features multi-sport support. Let we take a look at the brief review.
1. Huami Amazfit Stratos 2
First we see the former version Amazfit Stratos smart watch. Huami's Amazfit Stratos is a versatile GPS watch with some features of a smart watch. It has a swim function that tracks outdoor running, shows you notifications via a cheap cell phone, lets you store music, and promises up to five days of battery life.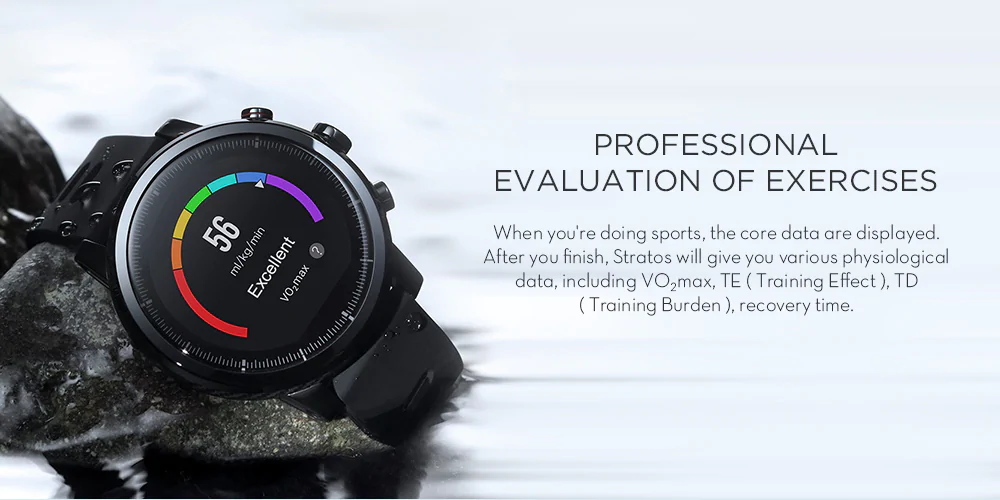 A major design flaw in Amazfit Stratos is its charger. Although the charging stand can be stuck at the bottom of the watch, it can be easily inverted. If you accidentally make a mistake, you will not be able to charge your watch.
Compared with the generation 1th of AMAZFIT, the shape design of AMAZFIT 2 has improved a big step. In addition, AMAZFIT 2 has an exclusive version of the AMAZFIT 2S with a 2.5D sapphire mirror and a leather strap.
The round dial with a color touch screen, which is closer to the design of a smart watch, is more easily accepted by modern aesthetics. High-definition screen resolution is also extremely lacking in current traditional watches. The black body is made of ceramic, stainless steel, glass-reinforced polycarbonate, and glass. The body is surrounded by 3D laser carbon fiber texture, which looks cool.
The Amazfit Stratos 2 has a photoelectric heart rate sensor built into the back of the dial, which is wrapped in a round protruding material. After wearing for a long time, it will leave a deep mark on the wrist, but there is no discomfort in wearing, it is acceptable.
2. Huami Amazfit Bip
Amazfit Verge and Stratos are the most powerful ones in terms of hardware and the best ones when it comes to software. Amazfit Bip is more like a smart watch for running and it can only monitor simple activities such as running and cycling, without supporting more sophisticated sports.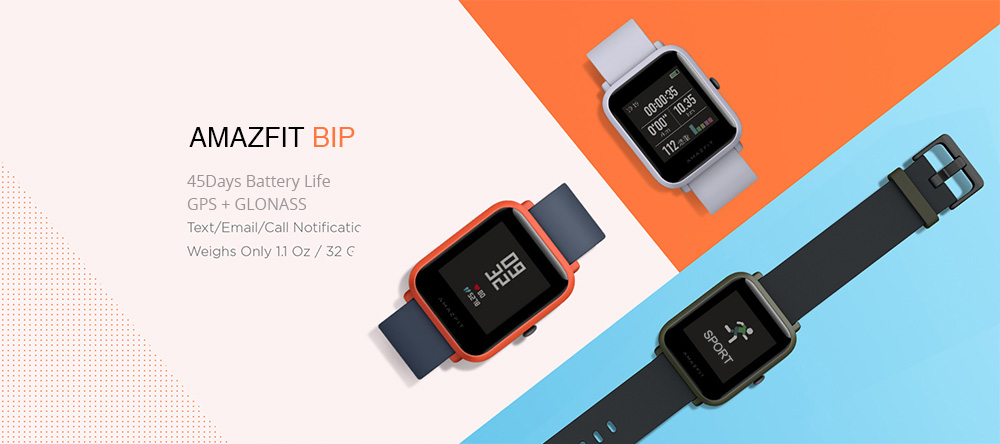 While Amazfit Verge and Stratos have more advanced features inside their software, Amazfit Bip is the smartwatch with the best battery life. It is able to last up to 30 days with a normal usage, even more than smart bands such as the Mi Band 3.
One of Bip's biggest selling points is its battery life. Bip's 190mAh lithium polymer battery can withstand up to 45 days of service life under normal use, including activity and sleep monitoring.
Continuous use of GPS and constant heart rate monitoring will greatly reduce battery life. After two weeks of use, the GPS and heart rate monitors were turned on intermittently, and Bip's battery level was 44%.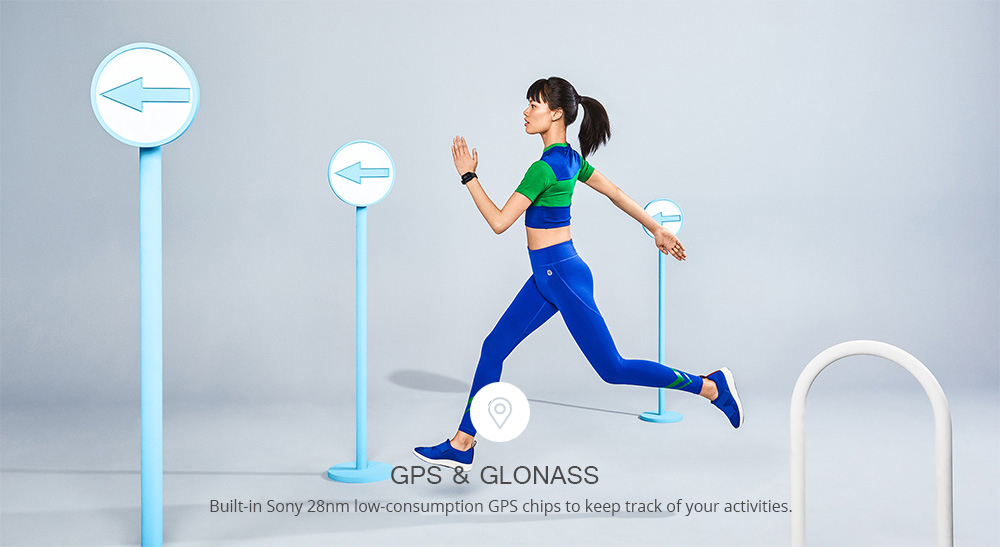 Summary
On the one hand, with low-cost, Amazfit Bip is one of the cheapest fitness trackers in GPS and heart rate monitors. It has a pretty good companion app, as well as some standalone, compatible apps for iOS and Android.
On the other hand, Huami AMAZFIT Stratos 2 sports watch not only pays attention to the aesthetics of the design, but also uses the constant navigation as a hard indicator. The built-in music caching software can get rid of the dependence on the mobile phone during the movement, which is undoubtedly the most desirable sports equipment for users.
Well, whether you prefer to get a smart watch like Amazfit Bip or a sport watch like AMAZFIT Stratos 2, you will find right answer in gearvita via xiaomi coupon code.
Related products you may have more choices:
honor band 5
mi band 4
Related article about Amazfit:
Comparison for Huami Amazfit Verge 2 VS Amazfit Verge Smart Watch