Smartwatches are a wonderful addition to our high-tech world. If you own a modern smartwatch, which is the smartphone's best partner, your life will become more convenient and wonderful. Smartwatches have attracted more and more people, and once you own a smartwatch, you will be addicted to it. For those who still aren't sure how to choose a good smartwatch, there are enough brands and styles out today that can help anyone find the perfect one.
The main focus points we need to know before purchasing a smartwatch are:
1.What are the smartwatch's features that can make my life easier?
2.How's the smartwatch's battery life?
3.What's the price?
4.Which smartwatch can best fits our lifestyle?
When choosing a smartphone, you'll find lots of models to compare and contrast. When it comes to smartwatches, you've also got all kinds of devices, but they offer different functions and features, which makes finding the suitable one more difficult.
Here are the most important things to consider before you buy a smartwatch:
Smartwatch's Features
For a smartwatch to be considered a smartwatch, it must be able to tell time. Some top smartwatches are essentially miniature phones that wear on your wrist. They run pint-size apps, let you exert remote control of your smartphone, and include plenty of other abilities such as tracking your run around a park, storing music, or even making phone calls through a tiny SIM card.
On the next level, you see smartwatches that are basically fitness trackers with a display: They focus on logging steps and other activities. These watches can tell the time, and sometimes show simple notifications from your phone.
Certain smartwatches have just as many exercise-logging features as fitness trackers, and some are particularly advanced. They have heart-rate monitors, built-in GPS so you can track your running route without taking your phone, and are waterproof so well suited to swimmers.
Most smartwatches have a touchscreen, so you swipe through menus and open apps just as you would on your mobile phone. However, some use side buttons or rotating bezels to navigate around. The difference in interface won't affect a smartwatch's performance, but it will have impact on how easy it is to use – for example,any apps requiring you to input text or numbers might be slightly less cumbersome on a touchscreen device.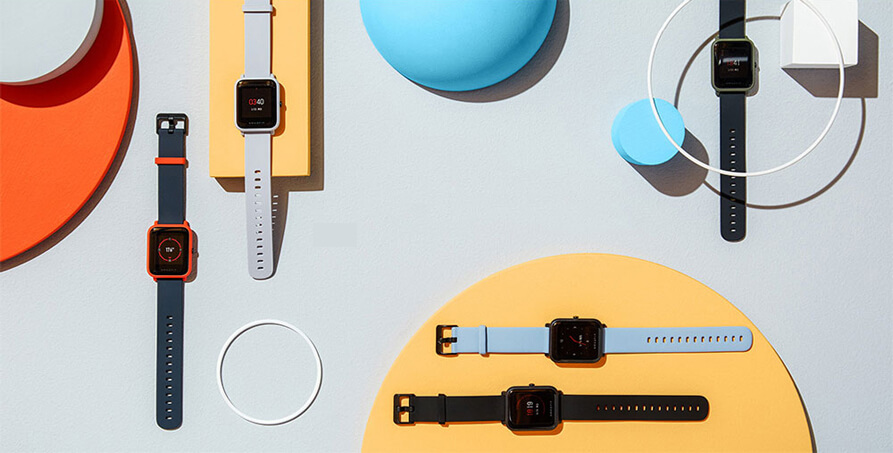 Battery life
Most smartwatches use a rechargeable battery, but how long it lasts varies significantly between models. What features a smartwatch has will also have an impact on battery life – models with a large screen, heart-rate monitor or advanced sensors, for example, are likely to run out of electricity quite quickly. Normally, the battery for monochrome (black and white) screen smartwatches are made to run for about 4 to 5 days (when fully charged), while batteries for colored-screen smartwatches are made to last for 1 to 2 days between charges.
Price
For some, $300 is a lot of money to spend on a watch. More than 60% of people surveyed said wearable devices were too expensive and over 50% said they are too difficult to understand. Before looking for smartwatches have a think about how much you actually want to spend as there are many good options available outside the well-known brands. You can still get loads of great functions (actually many better) and pay less. The cost of smartwatches range from $149 to $455, so find one that fits your budget and keep the features and other functions into consideration.
Device Compatibility
Don't buy a smartwatch without comfirming that it will work well with your mobile phone. Because most smartwatches are designed to serve as companions to your mobile phone. Comfirming the device compatibility before purchasing a smartwatch is very important.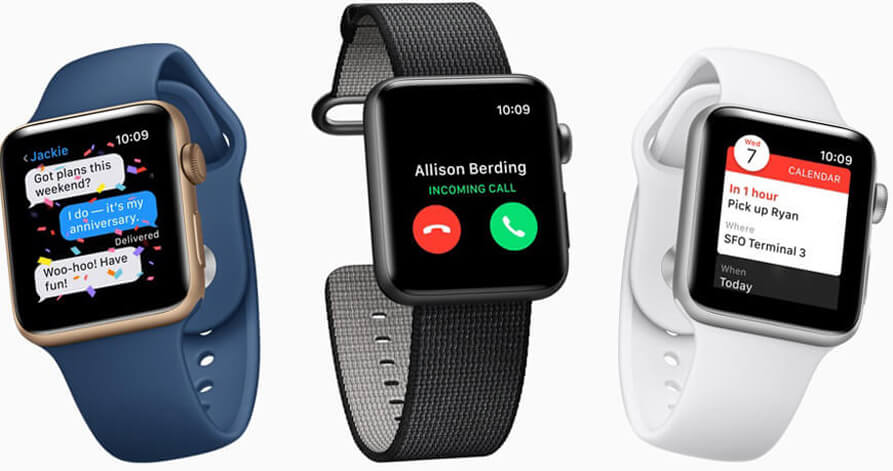 Best fits your lifestyle
Smartwatches vary quite widely in design, so choose an smartwatch that fit your lifestyle. For example, if you're a tech geek, buy a techy smartwatches. If you love fashion style, buy a fashionably-designed smartwatches. If you like to read the entire messages or emails on your smartwatch, then buy a smartwatch with a larger face.
In conclusion, it is difficult to find a smartwatch that suits us, you should consider some important factors of smartwatch before purchasing one, and can also compare the pros and cons of each brand of smart watches. This is not about which smartwatch will eventually win, but the watch that best suits your lifestyle and needs. So if you are planning to buy a smartwatch, think carefully about how you might use it, and do some research before you buy.