Now Xiaomi's newest upgrade, the
Mi Band 4
, comes with a coloured AMOLED display for the first time, along with other improvements both in the looks as well as under the hood, which even makes the Mi Band 3 look not so modern. Let's make a comparison.
Xiaomi's Mi band 3 launched in May 2018 to become one of the most popular fitness tracking wearable smart bands. This added up to the already mass-selling range of Xiaomi's wearables, comprising the Mi Band, the Mi Band 2, the Mi Band HRX edition and the Mi Band 3.
Specifications
The Mi Band 4 has a 0.95-inch coloured AMOLED touchscreen display with a resolution of 128 x 240. The colour depth for the device screen is 24bit and the brightness can go up to 400 bits. The device has Bluetooth 5.0 support and the Chinese variant even has NFC.
The band weighs 22.1 grams and has 16MB ROM. It is powered by a 135mAh battery and the sensors include an accelerometer, gyroscope, PPG Heart-rate sensor, and a capacitive proximity sensor.
Features
Mi Band 4 can do everything you want for a fitness tracker. It can detect your heart rate, your steps and the distance you have traveled. You can pair it with the Mi Fit app to keep track of all of this on your smartphone. However, this is something that other fitness trackers can't do.
Design
The Mi Band 4 looks very identical to the
Xiaomi Mi Band 3
. The curved edge screen on the Mi Band 3 has been replaced with a flatter display panel. The Mi Band 4 also ditches the dimple on the home button which was found on the Mi Band 3. There is a 2.5D scratch-resistant glass on the face.
Display
While the size of the device remains almost similar, the Mi Band 4 features a larger screen that displays colour. It was so much better watching the heart-rate tracker, step-counter, WhatsApp notifications, and other elements pop up in colour on the larger and better screen on the Mi Band 4.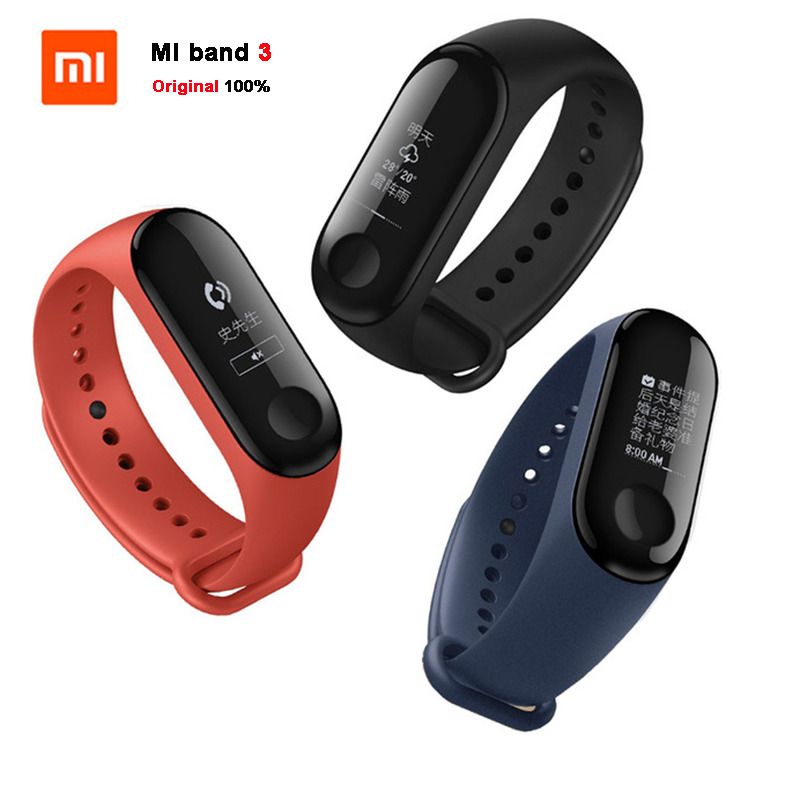 Battery Life
Unlike the previous version, the Mi Band 4 charges not directly through a USB cable but through a dock. The device easily snaps into the dock and while it stays there snugly, it is also fairly easy to remove the device
.Summary
Xiaomi Mi
Band 4 is a great fitness tracker. Its good features and many features go beyond color screens and motion sensing. The band is also very good at battery life and outdoor brightness, and is more modern than the Mi 3.
For more information, please visit the official website of
gearvita
. We hope that you can have such a smart bracelet.
Related products you may like:
Kaufen mi band 4 chinese version
billig huawei
band 3 pro
Other article about smart band:
Huami Amazfit Stratos 2 VS Amazfit Bip Smart watch review - not only smart functions