Hello, everyone. Today we will again talk about Sabbat bluetooth earphone sale. Some people consider that if Sabbat has something to control, it is the quality of their true wireless headset. The Sabbat X12 has an AirPod-like insert instead of a rubber in-ear earphone that offers the best quality on the market. The Sabbat E12 extends to that position and launched E12 Ultra for its updated version.
Sabbat E12 are available in different colours, such as shiny red or silver metallic. And this time, Sabbat E12 Ultra is more brilliant. The earpieces itself are available in blue, yellow, pink, and green color options, all with camouflage element.
Sabbat E12 Ultra supports APTX / AAC high-definition Bluetooth for superior sound quality and is compatible with both, Android and IOS devices. Moreover, you can use either single or dual headphones as each headphone can be used independently.
It adopts a semi-in-the-ear ergonomic design that allows you to wear the earphones for a longer period without experiencing any sort of inconvenience. The Sabbat E12 Ultra packs a QCC3020 Bluetooth Chip under the hood that produces lower latency than other Bluetooth chips.
The E12 uses 4 wheat noise reduction (currently Jabra is 4 wheat noise reduction) technology for an enhanced listening experience. It delivers amazing sound quality, paired with perfect audio curve comparable to SENNHEISER IE80S.
Moreover, it adopts an ergonomic in-ear design and it is compatible with European, American, Asian and African ears. Sabbat E12's charging case is made from a cheap, shiny plastic. It's a fingerprint magnet, but it's a clever one.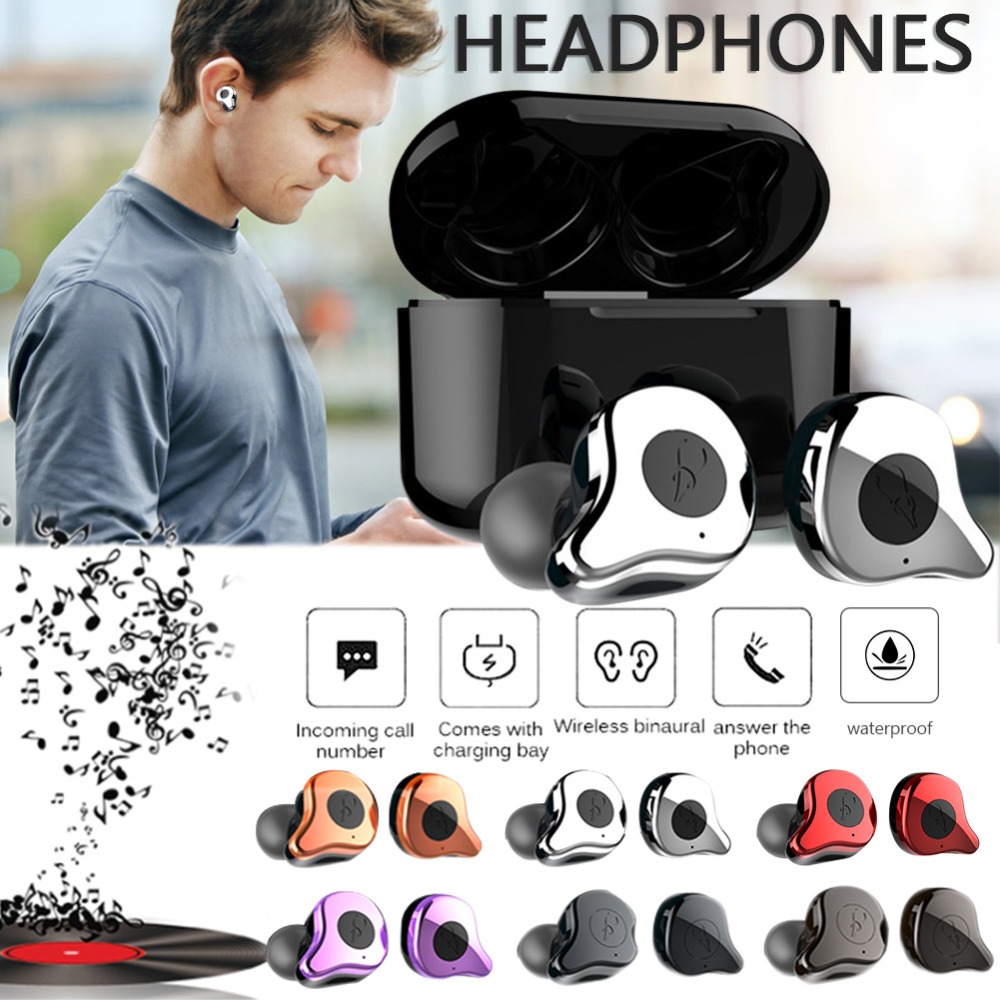 With a USB-C charging port supporting fast charging (listen 2-3 hours by charging 15 min), four light indicators showing how many battery of its 750mAh power the case has left, and it even supports wireless charging. Place it on a charging mat, and the case will recharge.
It's definitely possible to have a comfortable fit with the E12, but it may not be the most tight, trustworthy fit you'll find on an earphone.
Summary
Compare to E12, Sabbat E12 Ultra is updated earbuds not only in color, but also in earphones. Connecting the Sabbat E12 series to your device, is as easy as taking both earpieces out of the charging case. The Bluetooth 5.0 connectivity holds for about 10 meter and is stable during music and calls.
Related earphones from Sabbat:
Sabbat X12 Pro
Sabbat X12 Ultra
Related article to E12 and X12:
Sabbat E12 PK Sabbat X12 Pro wireless earphones - which is the better one?