When we mentioned the Xiaomi Band, it is definitely one of the most anticipated intelligent hardware in the user's mind. According to official news, the poster released by Xiaomi officially shows that Xiaomi Band 4 confirms the built-in "Xiao'AI"(an intelligent assistant like Siri) and will be officially released on June 11.
Background
At present, the Xiaomi band has been released to the third generation, but only these three generations, the Xiaomi band has appeared ups and downs. First the mi band 1, fresh things appear, let users understand the Xiaomi bracelet, and laid a good foundation.
Xiaomi Band 2 joined the screen, more operations, and a new upgrade, and to the third generation, at least in the second generation. On the basis of increasing the screen and larger battery capacity, etc., lack of freshness, making the Xiaomi Band 3 is not as hot as the previous two generations.
Design
Today, the Xiaomi Band 4 is exposed, the overall style is slightly changed compared to Mi Band 3, the border is added around the front cover like the curved transition, and the depression on the upper cover is also canceled, along with a small circle virtual buttons.
The main screen, the size does not seem to increase compared to the 3 generations, but from the color point of view, this Mi Band 4 should use a color screen, in theory, should also be on the color screen, if still using monochrome, it is estimated that it will have the same result as Xiaomi Band 3.
Battery
According to the certification information, the word "Mi Smart Band 4" appears on the authentication page, which proves that the smart bracelet of this model is the Xiaomi Band 4. The bracelet of the model XMSH08HM supports NFC, and both bracelets support the Bluetooth 5.0 protocol.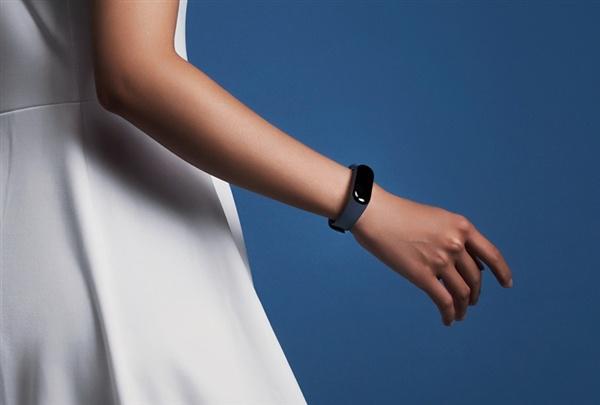 According to the news, battery capacity, compared to the Mi Band 3, the battery capacity of the Mi Band 4 increased from 110mAh to 135mAh. In addition, it is no longer necessary to disassemble when charging, but is placed in the charger.
Summary:
From the official essay, we can understand that in addition to the stylish appearance, the Xiaomi Mi Band 4 also pursues the comfort of wearing, and tries to wear it as much as possible. The price should also continue Xiaomi's consistent cost-effective route, and the function may also expand. If you miss Xiaomi 3 or want to try something new, give it a try in gearvita.
Related products:
honor band 4
xiaomi mi band 3
Other article about xiaomi band: