Various of great designers lamps are created because of the partnership of Xiaomi and Philips, which are the perfect partner when it comes to smart lighting. Recently they have launched the latest model called Xiaomi Philips Zhirui Bedside Lamp, that can create any atmosphere at home by choosing color and intensity of light. This brand new lamp will be a helpful addition in your bedroom. Now let's take a closer look at this interesting device.
Design
The Philips Zhirui Bedside Lamp has a beautiful cylinder shape and inside is the hidden LED lighting. There are two layers in the lamp, the inner one made of milky glass and the outer one made of transparent plexiglass. Some power supply information and certificate logos are on the bottom, which is covered with grey rubber that helps stabilizing the lamp and prevents toppling. There is a USB Type-C power port in the lamp that can connect with power bank or other power supply. On the side opposite to the power plug there is a lighting sensor used in some lighting modes that can be set in the application.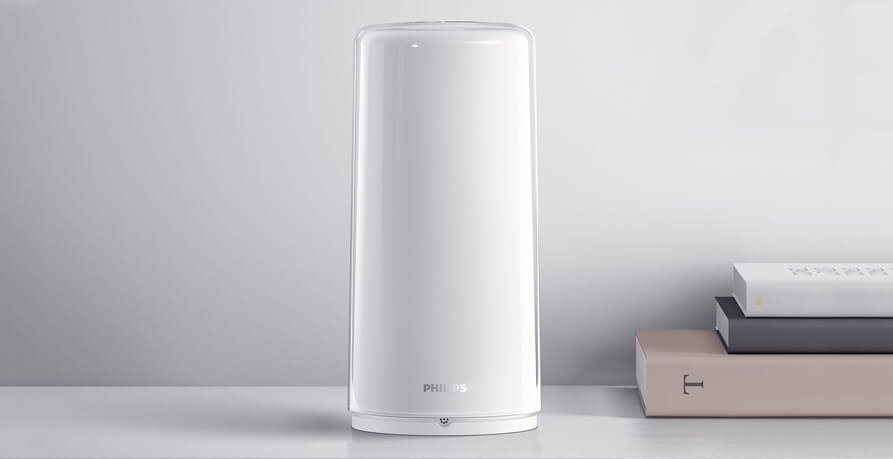 Features
Adjusting brightness with different color
The lamp has an amazing function that you can adjust its brightness with different color by rotation dimming. The rotatable shade of the device is designed for achieving this function. There are variety of dynamic atmosphere light with different color that you can adjust for different mood. The green light represents comfort and relax, then you can drink a cup of tea and chat with your friends. Orange-yellow atmosphere lamp gives you a warm and comfortable feeling when staying with the family. Pink llight symbolizes romance that giving people a sweet sense, which is perfect for creating a relax time for two. And the quiet blue helps to do meditation. Overall, choosing different color of light will bring you into different atmosphere.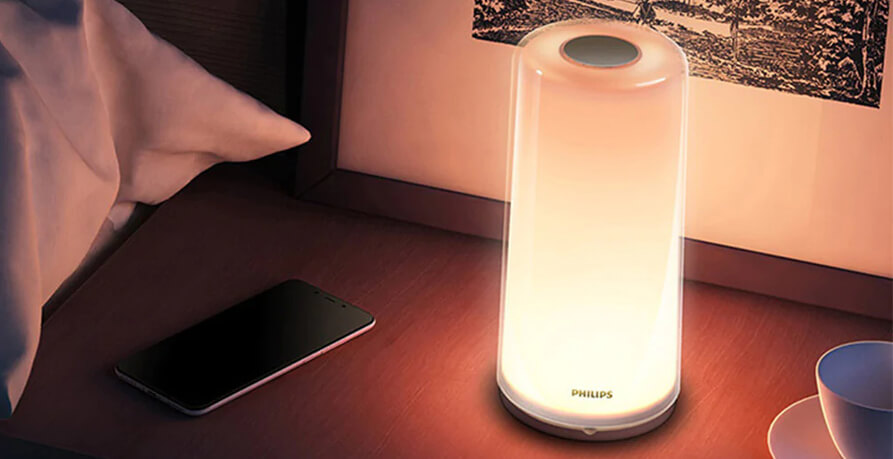 Protecting your eyes
If you care about protecting your eyes and enjoying the most comfortable light experience, then this bedside lamp is the best choice. Because this lamp not only has a night light mode but also adds a mobile/computer mode. This modes can helps tp protect your eyes no matter you are looking at the smartphone or cumputer at night. It's all suitable for screen reading.
APP smart control
There is a Wi-Fi+Bluetooth dual-mode chip in the lamp, which can access APP to achieve wireless control and smart home linkage. So you can fully adjust the color, warmth, brightness, and timing with a dedicated App on your smartphone.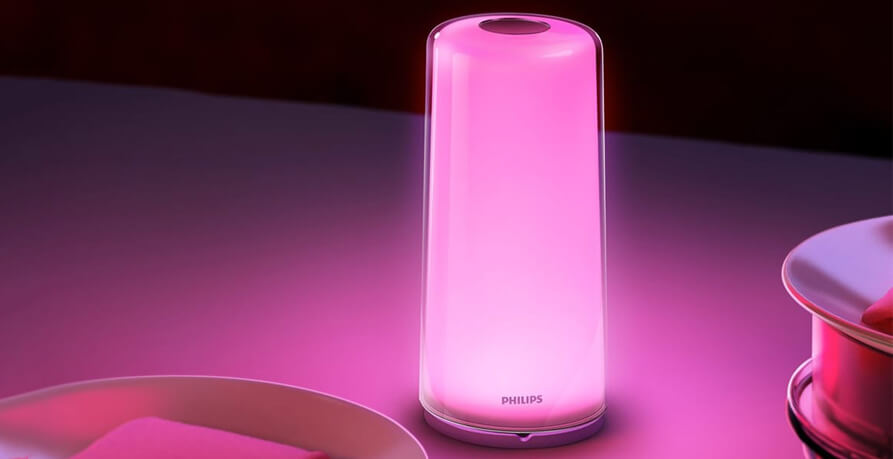 In conclusion, xiaomi philips zhirui night lamp is a suitable addition in our daily life, which is perfect for placing in the bedroom. It has a fashion design and simple lighting controls, besides, it can help you create any mood at home by choosing various of colors of light. Just change your old bedside lamp in your room to a xiaomi philips zhirui bedside lamp, then you will find life more interesting and more colorful.