Xiaomi's audio products are also well-known for good sound quality and affordable price. And the company has launched a new audio device with some new changes, that is Xiaomi Necklace Bluetooth Earphone Young Version. It comes with a neckbud wireless design and dual drivers, giving you amazing audio experience. Let's take a look together.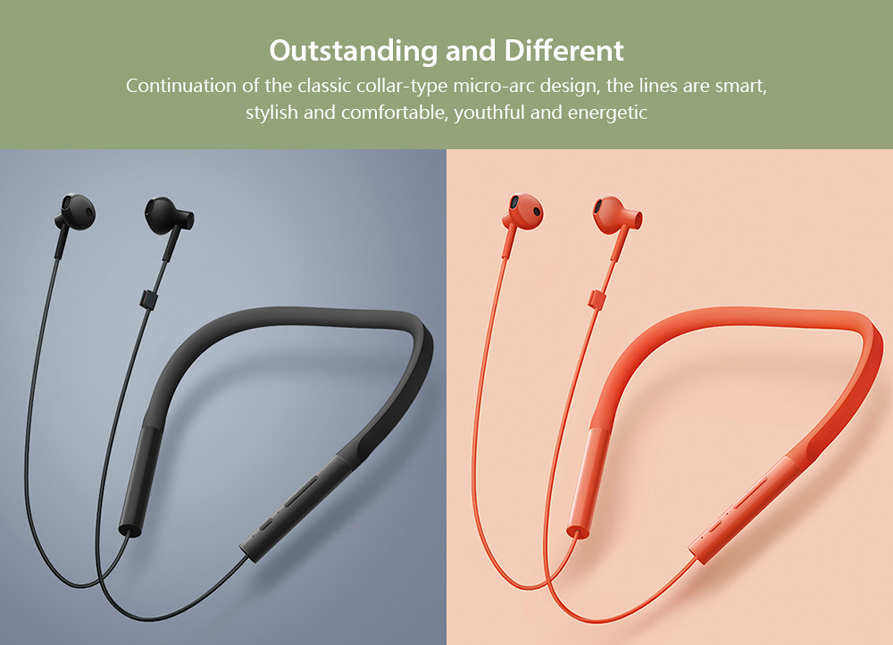 As the name suggest, Xiaomi Necklace Bluetooth Earphone Young Version comes with a neckband design which make it more comfortable and lighter to wear. The part of the collar which comes in contact with the neck of the wearer is made of soft rubber with high elasticity, so it is comfortable to clamp to the neck thanks to its flexible shape. The neckband has three buttons for controlling the earphones. Coming to the ends of the neckband, the earplugs are milled from aluminum, and they are smaller than most bluetooth earbuds, making them more ergonomic.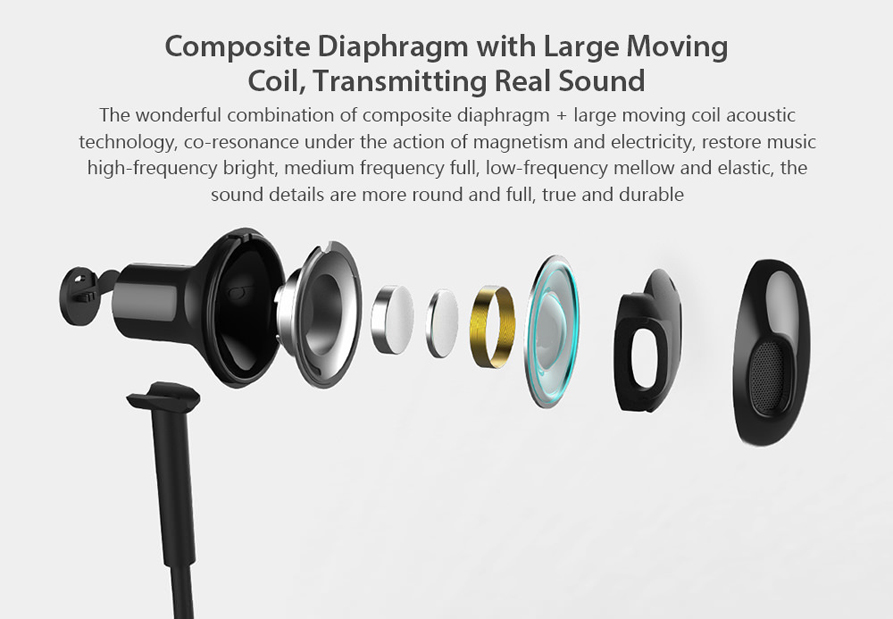 In terms of sound quality, it is the most important part for a pair of earphones. And Xiaomi Necklace Earphone Young Version has impressive sound performance. The earphones come with a wonderful combination of composite diaphragm and large voice coil acoustic technology, which can resonate together under the action of magnetism and electricity. Moreover, the dynamics that it has ensures that the sound output is rich and robust. The heights of earphones are quite sharp and quite detailed. Compare with the other bluetooth in-ear earphones, the mid-tone is a little less stressed. The bass comes with a powerful depth and offers a good quality too. Overall, the Young Version earphones provides amazing sound, making it more suitable for sports as well as normal everyday life. You can definitely immerse yourself in music.
On the other hand, the earphones is equipped with a 137mAh Li-ion Battery, which offers users up to 7 hours of continuous playback. With fast charging feature, the earphones needs only 1 hour of charge.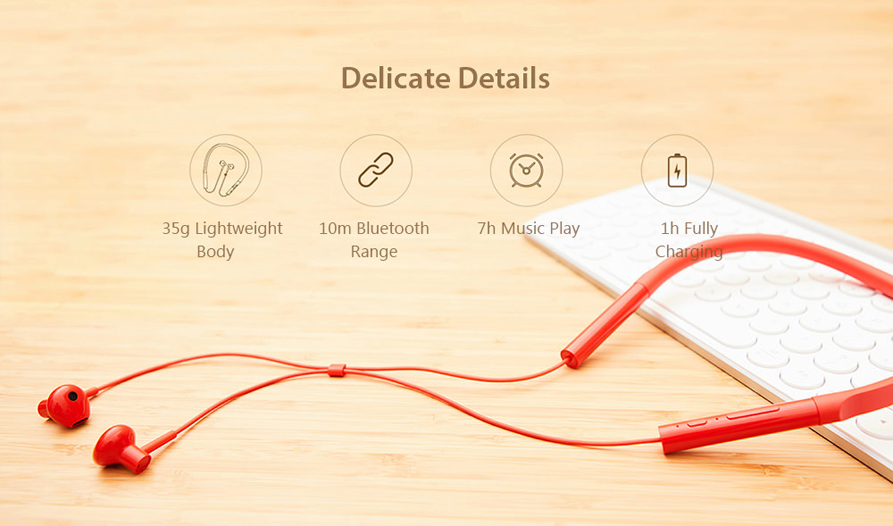 In conclusion, the xiaomi necklace earphone youth version is really a excellent music companion for sports as well as normal everyday life. With the unique neckband design, the earphones are comfortable to wear. This Xiaomi earphones also has impressive sound quality just like other xiaomi audio products. More, importantly, they have a cheaper price tag that fits your budget. The Xiaomi Necklace Bluetooth Earphone Young Version is currently available on Gearvita at a very reasonable price.
Related Products>>>
xiaomi airdots headset
xiaomi mi lyej02lm bluetooth headset