Recently, Xiaomi has launched a standalone virtual reality(VR) headset, called Xiaomi Mi VR Standalone Headset, which is an amazing product by cooperating with Oculus, a Facebook brand. With this brand-new headset's launch, Xiaomi is officially entering the virtual reality field. Now let's take a closer look at the Xiaomi Mi VR and find out what its highlight is.
Appearance
The Xiaomi Mi VR Headset has a total weight of just 425g. Its display comes with Fresnel lenses designed by Oculus that form part of a specially modulated diffractive optical system, which would reduce glare and vertigo sensation experienced by users of previous VR products. The headset is fabricated from quality materials with a matte white finish, and there is a adjustable strap on it. Besides, this VR is equipped with special-shaped lenses and two partial elliptical curvature lenses, which can effectively reduce the thickness of the lens, expand the clear focus range and increase the angle of view.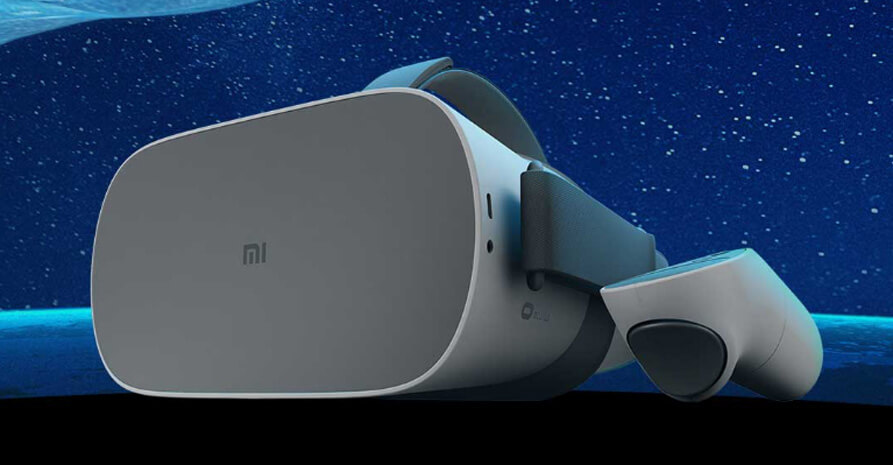 Wearing experience
1.High refresh rate: Mi VR can support 72HZ refresh rate while normal screen refresh rate is 60HZ. With a high refresh rate, Mi VR can improve the screen flicker problem and makes the visual experience more smooth.
2.Adjustable strap: The strap can extend up to about 22cm, far beyond the normal head size of an adult. When you are wearing this VR headset, you can adjust the strap very easily, that will make you feel breathable and comfortable for long usage.
3.fast-switch LCD screen: In terms of the screen, the Mi VR has a fast-switch LCD screen, which can effectively reduces smear, delay, and other situation. At the same time, It has a display resolution of 2560 x 1440 plus a higher pixel fill rate, which can offer a clear picture quality and comfortable viewing.
4. built-in 360-degree sound: With this VR, you can enjoy 360 degrees surround sound without wearing any headphones. It can track the sound effect, which means that no matter how the head rotates, the sound is in the position where it should be heard.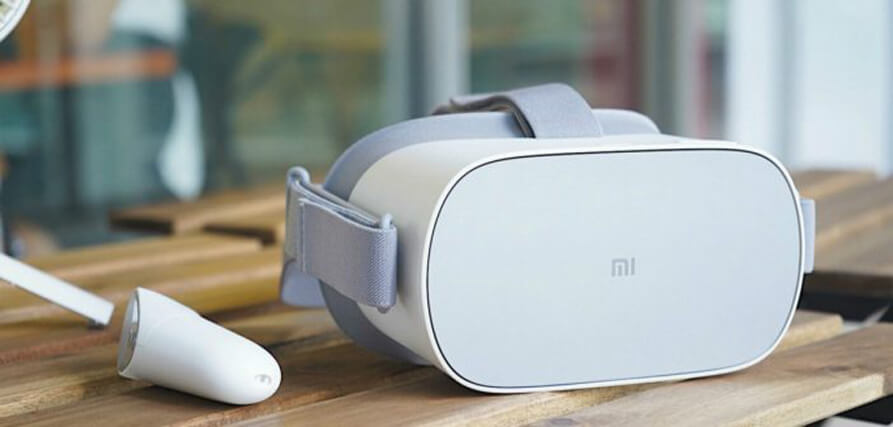 Other Features
Mi VR Standalone shares the same core hardware as Oculus Go. Both headsets have the same advanced technologies. Adding to these features is a vast content library of movies, 360° videos and interactive games available through the Mi VR Store.
Mi VR Standalone features integrated spatial audio technology developed by Oculus. The audio drivers are built directly into the headset, making getting in and out of VR much faster and making the headset easy to share with someone else. There's also a 3.5mm headphone jack for a more private listening experience.
This Mi VR comes with a built-in Qualcomm Snapdragon 821 processor and a 2600mAh battery. Its 2600mAh battery is capable of meeting the daily use, even under normal use intensity.
Obviously xiaomi mi vr standalone is a good VR device that we can find in the market today. With the different features, Mi VR can bring you a very wonderful watching experience. By recording the important events and watching them over and over again, Mi VR Standalone will bring you the next generation of VR experience.