Keyboards are essential for connecting to our desktop computers and are the first thing that comes to any PC gamer. But most of the time, the budget doesn't include PC peripherals. Some keyboards are more higher quality with different features, but the price is also high. If you are looking for a cost-effective keyboard, maybe Motospeed CK104 Gaming Mechanical Keyboard is your best choice, whether typing or gaming it comes into action.
The Motospeed CK104 is a minimalist keyboard with a flat design and no extra fancy stuffs. The design is sleek, modern and the overall form factor of the keyboard is small when compared to other keyboards out there. If you're the one looking for a good mechanical keyboard of small size, then this might be the one for you. The rubber feet at the bottom of the keyboard holds the keyboard tight thereby giving a better typing experience.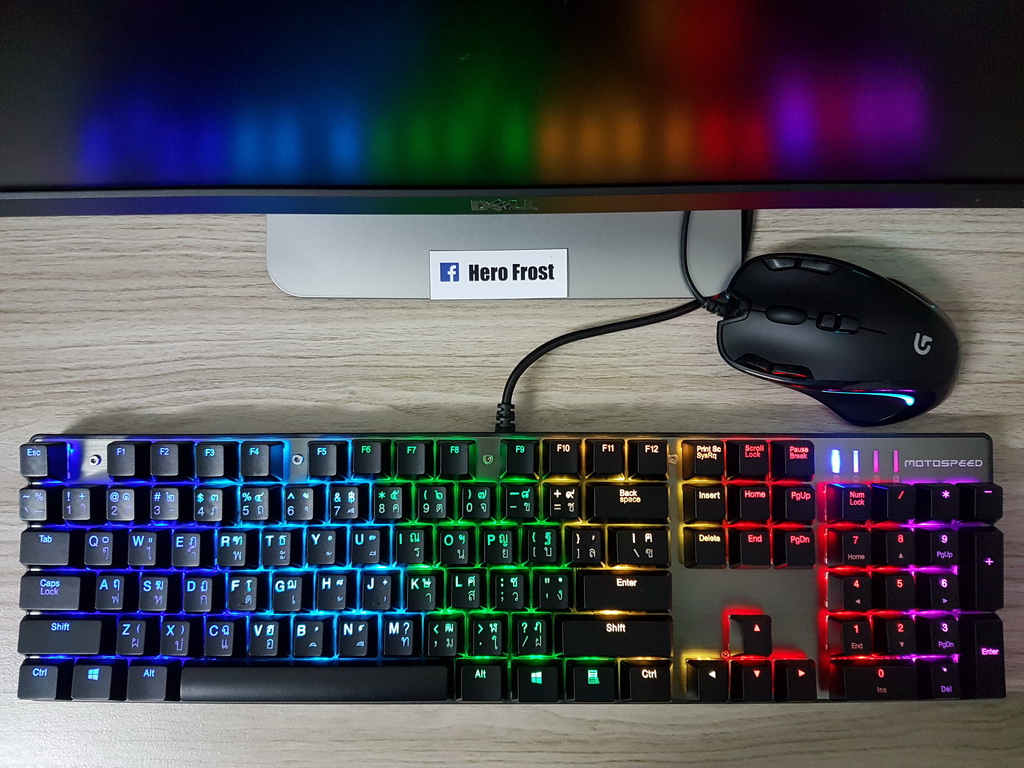 The CK104 has an impressive yet a minimalistic design, which is not lacking in functionality or compromised with anything else. The keyboard has a width of 17 inches which is similar to most of the keyboards and thereby makes a lot of difference for typing by not cramping the keys together which can be seen in some of the keyboards.
Across the 17 inch width, it has a brushed aluminum back panel which increases the overall look and helps the RGB light to illuminate more. Each keys are well placed, in the sense it is very comfortable and convenient to type or game.
The floated key cap design makes the overall design and look even more better and making the LED to illuminate more which in turn makes it look brighter. 
The keycaps used in Motospeed CK104 are Outemu Blue switches, which is an extremely common Chinese clone of the German made Cherry MX switches. So basically they mimic the Cherry MX Blues, but are are touch stiffer and louder.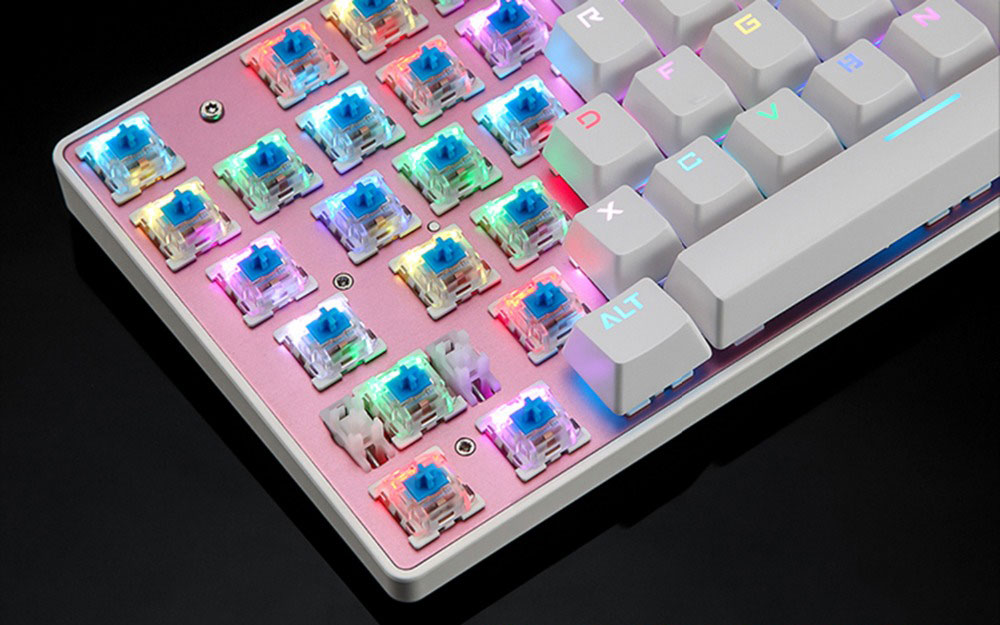 The clicks are satisfying and responsive. There hasn't been any problem while inputting commands across the games or while typing. The Outemu Blue switches gives a true feel of a mechanical keyboard and each switch has a lifespan of 50 million clicks.
This is an RGB keyboard which is a nice feature to have. It's not RGB to the extent of the 16.8 million colour spectrum of other devices, rather it has the main colours and few in between. There are 7 different lighting options which can be changed/cycled using FN+INS key. Each cycle can be cycled around 7 colors using FN+DEL key. This keyboard also has a windows lock key which could come handy while gaming.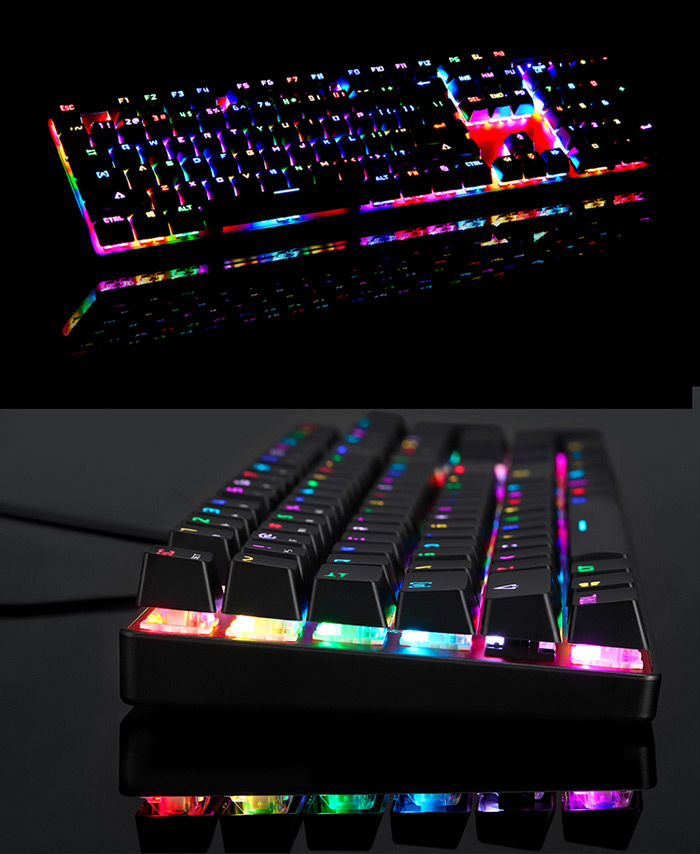 There are lots of keyboards are there when you're looking for your first mechanical keyboard, you will find it is the best. It has many advantages, the keycaps are easy to remove and a remover is not even required, thus making everything easier. The keyboard also has a rubber feet which holds the keyboard tight while typing.
So as a whole, Motospeed CK104 keyboard is of good quality and can be used for many years. It is comfortable and convenient, the different lighting effects make it unique and fun. The price is also affordable, so we recommend it to you.