Tired of mediocre solid black and white headphones? Want some headphones with a unique design? Take a look at Bluedio A2, it may meet your pursuit of fashion.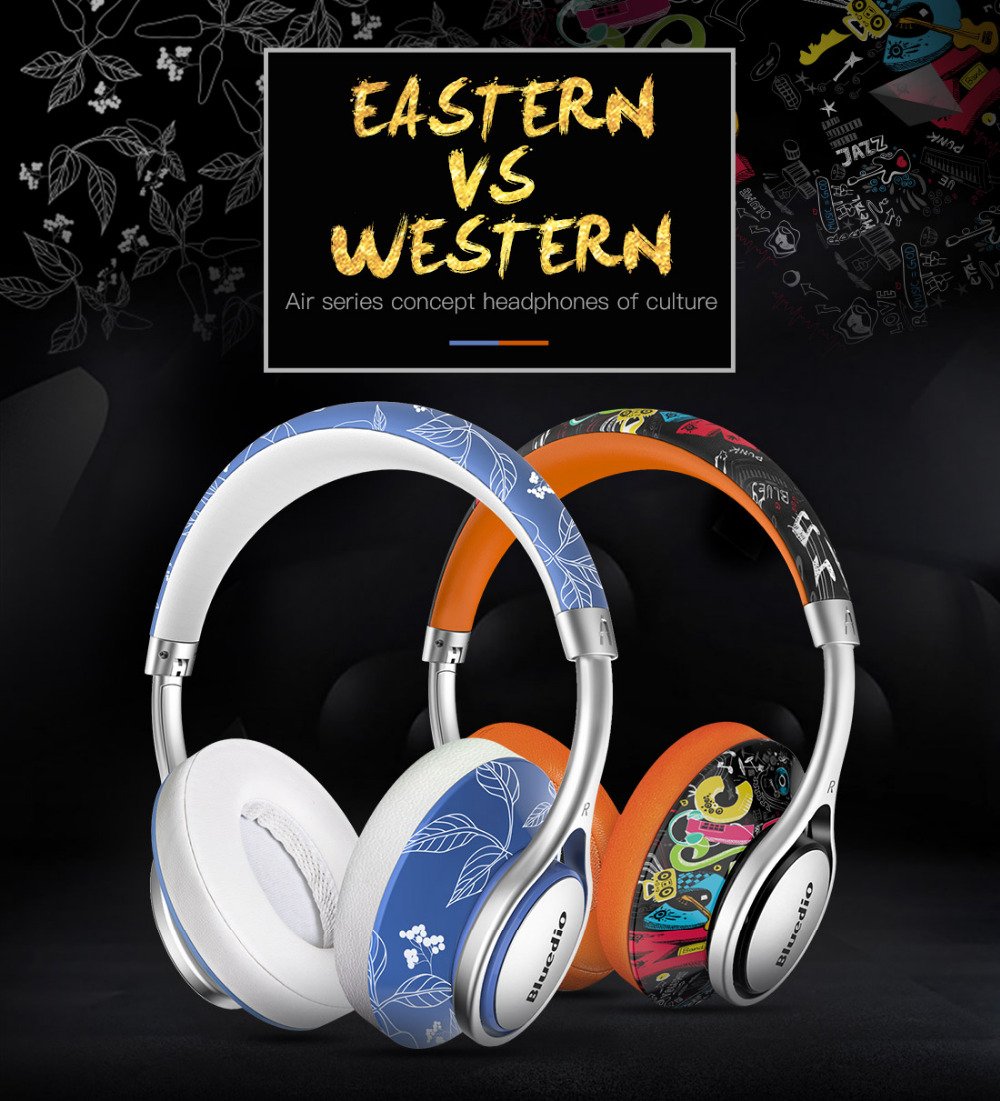 Bluedio A2 is Air series concept over-ear headphones of culture, pursues a bold breakthrough in color design which is filled with artistic details, would appeal to a younger customer. The two new colors, china and doodle, have reflected the individual character­istics of Chinese and Western cultures. Fashion, personality and different, this is what Bluedio A2 wants to bring to you. 
It adopts stylish and foldable design, while meeting your individual demands, let it be easy to carry. Besides, the attached anti-dust storage bag can prevent headphone from worn down in transit, good for maintaining. It is equipped with accurate stretch ability, the slide shaft can be stretched up to 8 lattice with accurate degree to satisfy different head forms. 
The ear cups are padded with imported protein foam which is soft and ventilated, the surface is covered with soft leather which is comfortable to wear. All it want to do is to let you feel comfortable no matter how long you wear. Sleek curves, vivid patterns, oval earmuffs, added streamlined elements, perfectly go along with the prevailing trend, shows your style. 
Function keys are cleverly hidden on the right shell for beautiful and convenience. Pressing on different areas will turn on the headphones, skip tracks and adjust volume.
Volume+/Next track: Press once to increase the volume; press and hold to skip to the next track.
Volume-/previous track: Press once to reduce the volume; press and hold to skip to the previous track.
MF button: Power on/Power off/Pairing/Pause/Play/Answer the phone.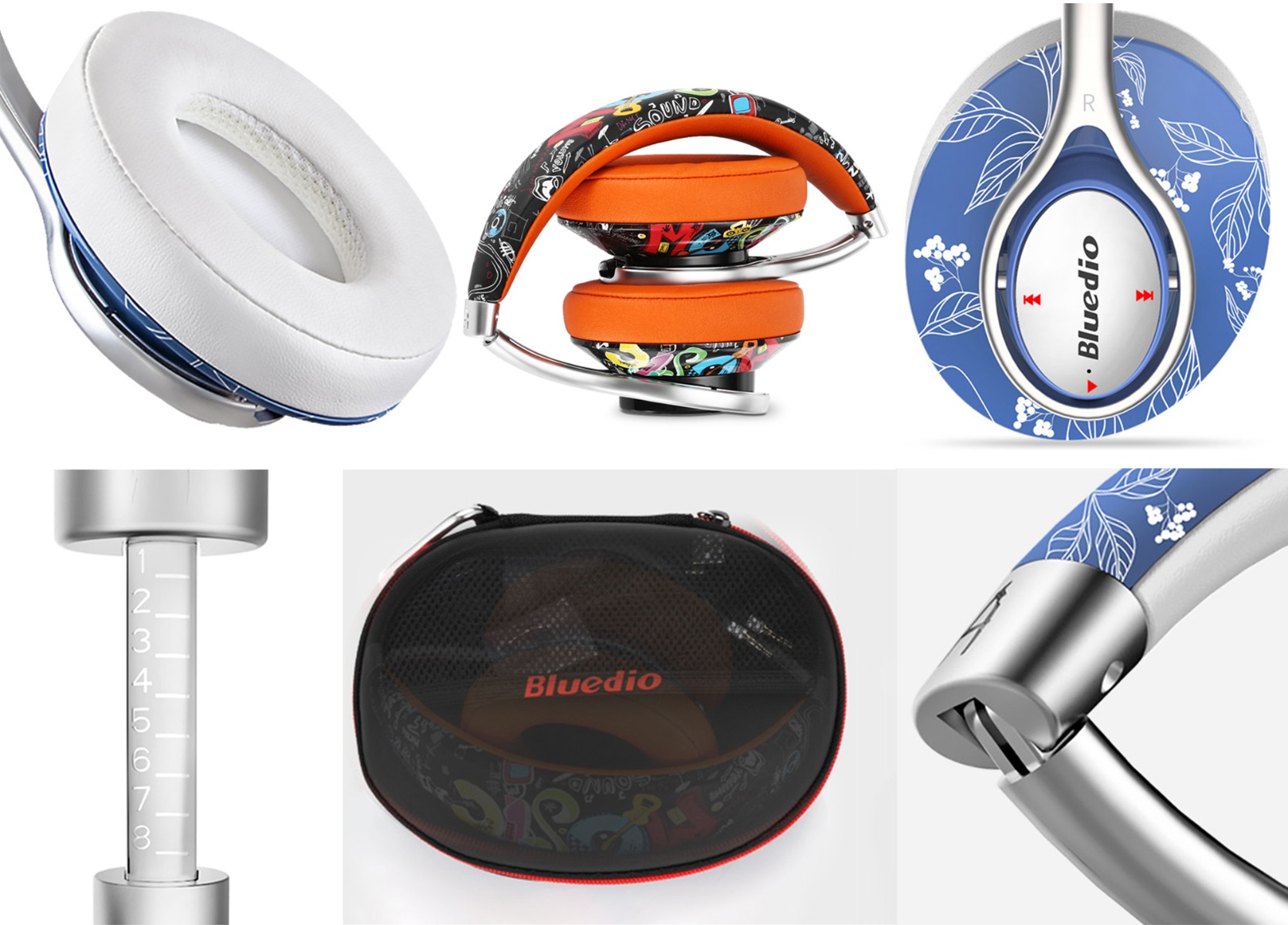 The Bluedio A2 uses the NICAM optimization and all titanized 57mm diaphragm process, so that the low frequency is mellow, the medium and high frequency is bright . Clear audio with a balanced bass response, making everything from acoustic to metal tracks sound great. Create a high fidelity sound effect, charms your ears. 
It adopts the latest Bluetooth 4.2 for wireless audio and longer listening times. Pairing it with your devices is quite simple, just hold down the power button until the headphones enter pairing mode (a voice prompt will let you know). Then select the "A" from your Bluetooth menu and pair with it, it will connect to your devices fast and reliably. Its effective range is very impressive, far better than you would get with earbud-type bluetooth headphones. 
There's also a 3.5mm audio input so you can use the headphones wired if your device doesn't have Bluetooth, provides you the maximum flexibility. The built-in microphone supports hands-free calling, so that you can do other things while talking on the phone, saving your time.
More than this, Bluedio A2 adopts USB Type-C charging interface, both sides are available, which is easy to control and supports fast charge when in low battery condition. Just charge for 10 minutes, music and call can be up to 3 hours! The plug is made of high-performance antioxidant alloys that can keep intact after tens of thousands of plugings.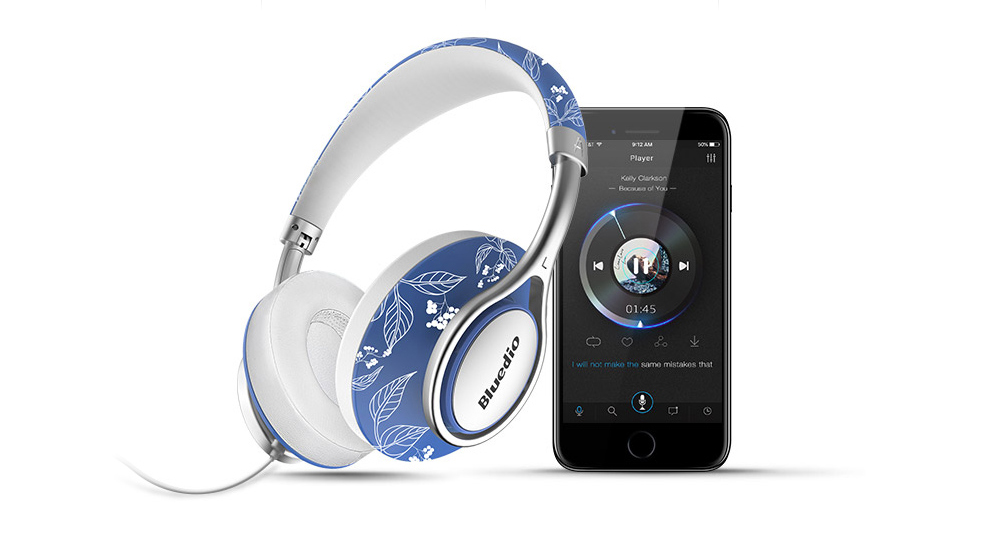 Looking back at its design, isn't it attractive to you? If so, hurry to buy it. The price is only $34.05, which is lower than other websites.