If you are looking for a device which has almost everything, lovely features, offers a great viewing experience and comes at a low price, the MXQ Pro 4K TV Box is one of the best in the industry at the moment. MXQ Pro 4K TV Box has all the entertainment that a person would need because of built-in awesome video channels, MXQ Pro 4K TV Box also provides one with an opportunity to access the internet and can be able to change your TV and LCD monitor into the intelligent viewing platform. Meanwhile, unlike some other Android TV boxes that do fluctuate and break in transmission signal while in use, especially during streaming, the MXQ Pro 4K TV Box differs with its consistent playing mode with both low and strong signal strength. Let's see what great features makes this particular device the best device for viewing contents.
What's in the package?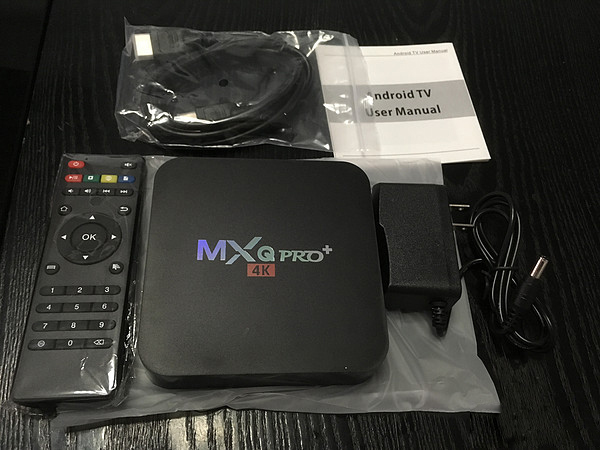 There are some accompanying accessories to provided to allow for ease of use of this device, include one IR remote, one HDMI cable, a power adapter that can be used in almost any part of the world, an RCA cable and a user manual in a preferred language.
By the way, if you are planning to use this MXQ Pro TV Box without AC power supply a lot of times, you had better get two AAA batteries because there are none accompanying it in the package.
Design

There is no doubt that MXQ 4K TV Box is one of the lightest TV boxes currently available as the product itself weights no more than 207g, while the entire package weighs about 522g. Meanwhile, it has a square shape and uses a nice plastic material as the cover. Despite it being made of plastic, we could feel the premium build of the device which means it could last longer and withstand fall or force. Besides, checking the bottom of this device, we can see that most of it are well perforated to allow outward passage of the heat being emitted so as to avoid damage or burn to any part of the device.

At the backside, there are some ports including one USB port, two TV connecting ports, one HDMI port, an Ethernet port and a power source port. With the USB 2.0 ports, one can be able to transfer data files much quicker. Also, the device enables one to use a mouse and a keyboard via USB port, as if that is not enough the television box supports a USB disk and a USB HDD and for that having this device one can be able to transfer easily the data files. In addition, it also has an SD card port which has been provided to read an external storage device and allow you to expand the default internal memory of the TV Box.
Connectivity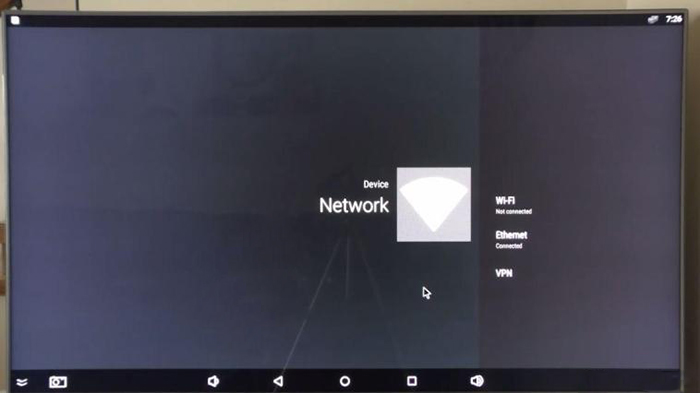 Since it is not designed with its own mobile network feature, MXQ Pro 4K TV Box requires being connected to another network source which can be through Wireless Fidelity (Wi-Fi), Ethernet or any other possible means. MXQ Pro 4K TV Box is built with one of the latest Wi-Fi technologies in town (which aids the strength of the network) and a local area network (LAN) port for easy connectivity. Meanwhile, it supports both 2G and 3G network bands.
Software
MXQ Pro 4K TV Box is built on the Android operating system which is one of the most used in the TV Box industry. It is preinstalled with Android version 6.0, also known as Lollipop. For memory, it comes with 1GB read-only memory (RAM) and a storage memory of about 8GB for saving the desired contents for future purposes.
The processor of MXQ Pro 4K TV Box has an upper clock speed of about 2.0GHz (one of the fastest TV Boxes in the industry). Thus, you can rest assured that content streaming and all-around use of this device would go faster and easier without any hitches. 
Picture and Video quality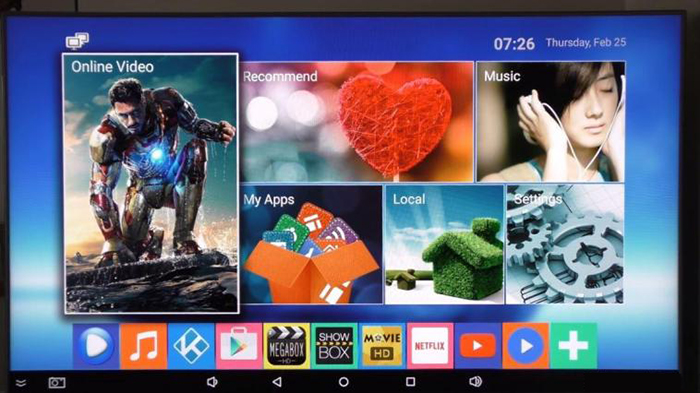 MXQ Pro 4K TV box offers a clear picture quality which makes streaming or watching videos via your SD Card a worthwhile experience. And it supports various types of audio and video contents. For audio contents, it supports the Media player 2 (MP2), media player 3 (MP3), WMA, WMV, and other common audio formats. It also supports MP4 files, Audio-Visual Interface (AVI), FLV and others. You can also use applications in the Microsoft office Package like Excel and PowerPoint on the MXQ Pro TV Box.
Other Features
In case navigation and typing are needed, a keyboard or mouse can be attached to the device through the USB Type-A port. The device can also be used to access social media platforms like Skype, YouTube, Facebook, Picasa, and others.
With the MXQ Pro TV Box, you can easily search the internet and install most of Android applications. 
All in All
MXQ Pro 4K TV Box, fortunately enough, is packed with a lot of amazing content, features and software applications that make it a perfect and high-quality TV Box. With MXQ Pro 4K TV Box, we were able to stream great video contents live with little or no financial obligation. The period of usage was a great one which broadened our knowledge base and we enjoyed it.
Finally, this amazing MXQ Pro 4K TV Box is on flash sale at GearVita Opening Party Sale now! Only $19.99, you can take it to home! Don't miss it!