Meizu is a well-known brand because of its excellent smartphones. However, the company also produces a wide range of gadgets and the Meiuz EP2X Earphones are one of them. The EP2X is some of the cheapest earbuds you'll find on the market. Let's take a closer look.
The Meiuz EP2X earphones are made of glossy plastic and the build quality is top-of-the-line. EP2X changes the design of the previous EP series earphones, and it uses the "S" -shaped curve design combined with the ridge. The new curved design creates more space in the sound chamber and assists the sound entering your ears. The different shape makes it distinguish from so many headphones on the market. Besides, they are ergonomic in design, making them more comfortable to wear. The cable of the earphones is tangle-free and it looks and feels high-quality, because it uses the common TPE material to ensure the flexibility and strength.
In terms of the sound quality, the EP2X is also impressive. The earphones use 14mm two material composite diaphragm that can effectively reduce the distortion of sound, offering you more detailed and balanced sound. In addition, there is a pretty decent balance between mids, highs and lows. Meizu claimed that the EP2X has a main advantage of high-impedance, which is able to issue a sufficient strength of the sound. The EP2X has an impedance of just 32Ω and sensitivity of 105dB. The 32Ω and 105dB high sensitivity bass impedance design works for any device including phones, computers and MP3 players. Moreover, the EP2X has a built-in microphone that supports hands-free calls and volume adjustment, music and call control, which is very convenient to use.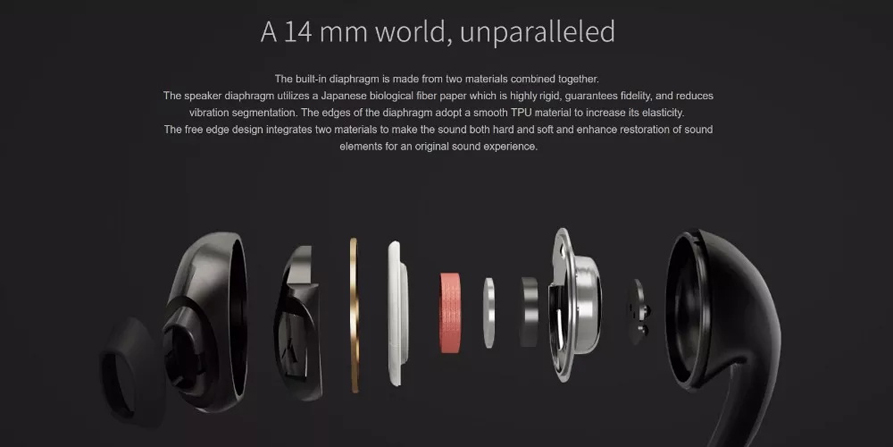 In conclusion, the Meizu EP2X do offer quite a lot with an affordable price. They are made of high-quality materials and comfortable to wear. The sound quality is also value for the money. You can grab it at a good price at Gearvita.
Other Recommended Products:
meizu pop tw50 wireless earbuds
lenovo air tws wireless earphones