Nowadays smartphones and laptops are very common to everyone because we use them everyday. How about smartwatches? Actually, smartwatches have been widely used in recent years. Smartwatches can save lot of time and makes everyone's life more intelligent and ease. Today we are introducing a very popular smartwatch available in the market, it is LEMFO LEM5 Pro Smartwatch. The smartwatch has amazing features and design with classic look. Next let's have a look on this popular item.
Design
In terms of the appearence and design, LEMFO LEM5 Pro is one of the most beautiful Android smartwatch with the classic look. The smartwatch has a 1.39″ inch screen with an AMOLED display, which has 400 x 400 pixel resolution. There is over 50 kinds of different dials in the watch. With such good display, it will make users appreciate that 50 types of clock mode available on it. Having a stainless steel body with leather strap, the smartwatch really looks attractive compare to other smartwatches available in the market. The watch has three physical buttons on the side that includes the watch crown. Overall, this smartwatch looks pretty well made and classy that has gathered a number of fans.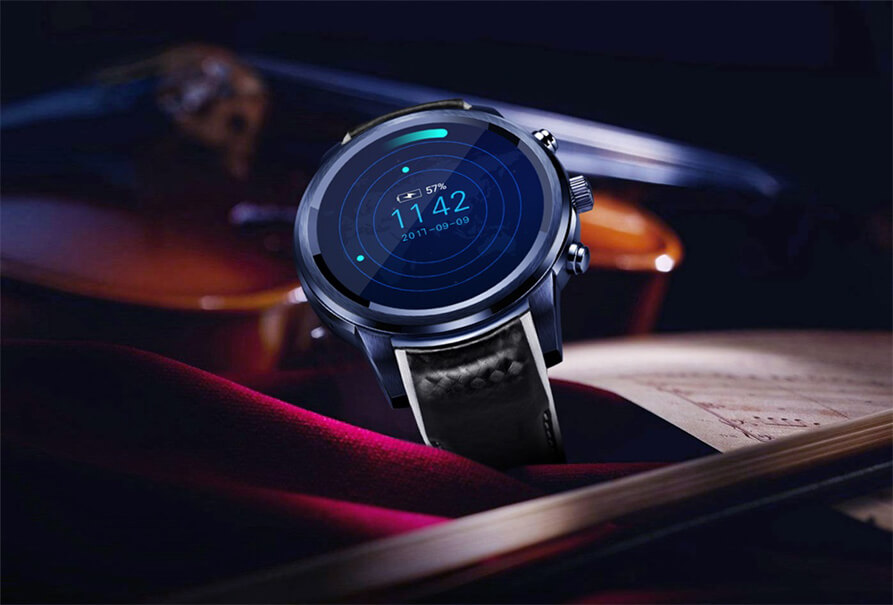 Hardware
the LEM5 Pro is powered by Android 5.1 MTK6580 processor with 2 GB of RAM and 16 GB of storage space, which make Android 5.1 OS runs smoothly. It support 3G & 2G network, with nano SIM card, supporting GSM/WCDMA. That means you can dial and answer calls, check messages, surf internet on this tiny watch. So it can be consider as a small android mobile phone. Moreover, it also has WIFI and Bluetooth 4.0. Built on the latest release of Android OS, the smartwatch support all kinds of App download, which is very convenient to use.
Built-in GPS and Pedometer
The smartwatch can accurately show your location with its built-in GPS and applications for fitness. Even without your smartphone, you will never miss your way with this watch during outdoor workout. Besides, the LEM5 PRO can record steps, calories and distance by tracking your sports data in jogging, running, or biking. Then you can adjust your exercise program according to the sports data.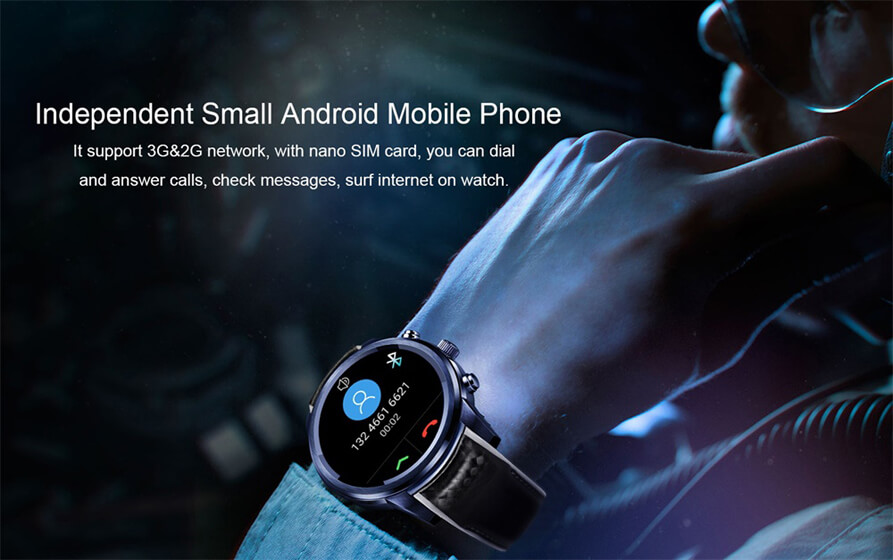 Heart rate monitor
With build-in human skin sensor chip, the LEM5 Pro can also monitor your heart rate while you exercise. Only when the watch touch your skin, it can read your heart rate accurately.
Other features
The LEM5 Pro is also IP55 waterproof, which means it can withstand dust, dirt, or washing. Beware it is not suitable for underwater activities like swimming or diving. The watch can store many musics with its 16GB memory. So you can add music to your days with its music player with Bluetooth capability. Weather checking and message reminder are also available in this smartwatch.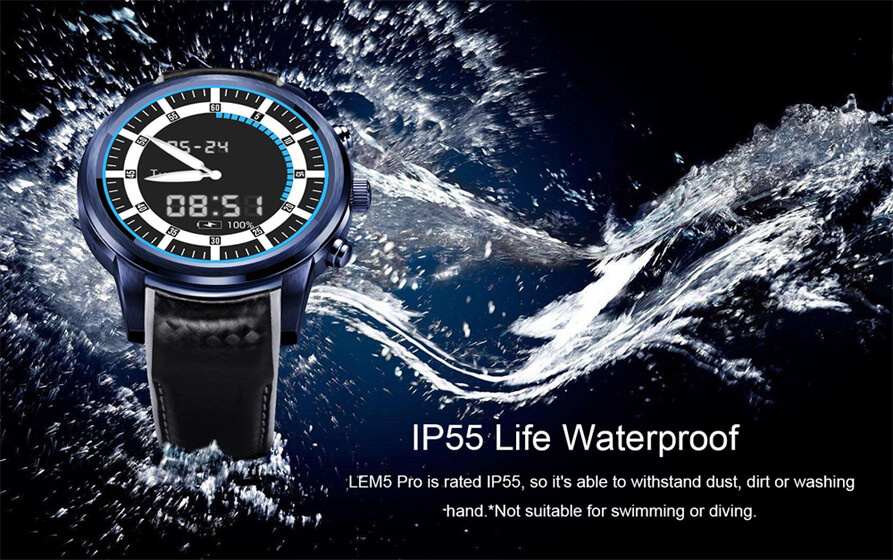 In conclusion, the lemfo lem5 pro is one of the best android smartwatches in the market today with so many advanced features. With such a powerful device in our wrist, we can easily handle more daily activities and tasks. So do not hesitate to buy your own LEMFO LEM5 Pro!