Huawei has launched its latest product in the TalkBand bracelet series recently, it is Huawei TalkBand B5. Many fans have been waiting for this fitness tracker for a long time, and now it is finally available in the market. Why is the TalkBand B5 so attractive? Amd what are the differences between it and its predecessor, the TalkBand B3? Let's find out the answer and see how it performs.
Design ans display
As a fitness wirstband, the TalkBand B5 features plastic watch straps and a rectangular screen and capable of tracking steps, heart rate, and sleep, among other activities. The housing for the TalkBand unit itself is a mix of copper-hued stainless steel, paired with a sturdy ceramic bezel. This looks great, and is seriously rugged. The lower layer of the TalkBand B5 is made of plastic and stretches to the back of the bracelet. There are two pressable symmetrical buttons on the left and right sides of the fuselage. By pressing them, the screen module can be removed. Then, it will become a stand-alone bluetooth headset. So it is also handy if you plan to use it to make phone calls. Besides, three soft earplugs were delivered in the TalkBand B5 box too. This is also one of the selling points of the TalkBand series.
The TalkBand B5 boasts a highly-responsive 1.13-inch 2.5D AMOLED touchscreen, which is the largest display of any TalkBand ever. The touchsereen comes with a 160 x 300 resolution and set beneath pillowed 2.5D glass. This beautiful and large display has decent viewing angles that allow you to get a clear view even on sunny days. The B5 weighs around 30 grams, so it is comfortable whether as a fitness wristband or in-ear headset with a lightweight size. Overall, the Huawei TalkBand B5 wristband continues the classic design style of previous generations, which is elegant and cool.
Features
Like any fitness tracker, the Talkband B5 needs to be synced to Huawei's health app (available for both Android and iOS) in order to function. The Huawei health app offers the data visualization features you'd expect from a fitness-tracking app. The app also lets you know of your sleeping patterns . The Talkband B5 features TruSleep technology which Huawei claims can track your sleep very accurately throughout the night and presents you with a chart highlighting deep sleep, light sleep and moments when you were up, then it also provides suggestions for improving sleep quality according to different sleep conditions.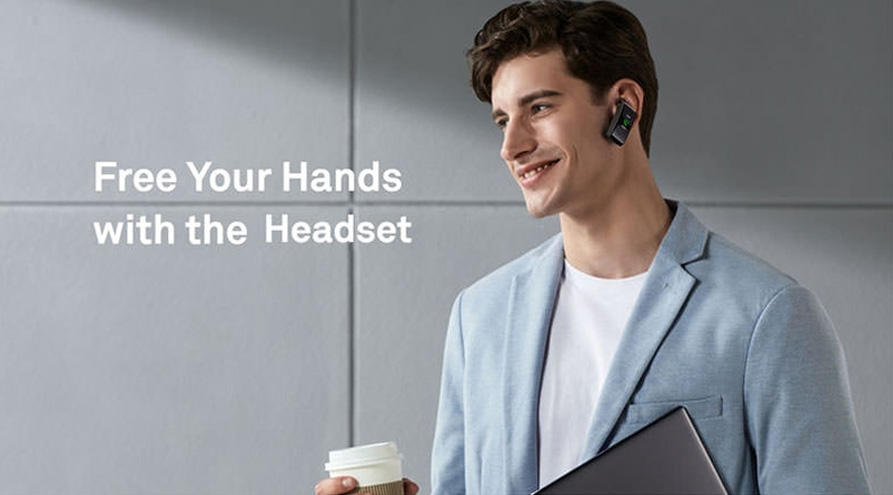 The screen of Talkband B5 is set into the back of a bluetooth headset. The bottom face of the headset also integrates an optical Huawei 'TruSeen' heart rate sensor that promises 24/7 continuous monitoring and can help read stats. Apart from its standout functionality as a Bluetooth headset, the TalkBand B5 also supports activity tracking for a number of pursuits, such as outdoor or indoor running, outdoor walking, and outdoor cycling.
The TalkBand B5 also comes with heart rate monitor along with features like sleep monitoring and step counter. What's more, the TalkBand B5 can display information on its AMOLED screen like incoming calls, notifications, messages, date/time, etc. It can also be used as a camera shutter button for your phone to take selfies. It's worth mentioning that the Huawei TalkBand B5 provides the limit, anaerobic endurance, aerobic endurance, fat burning, and warm-up five heart rate intervals. There are introductions and recommendations, as well as an algorithm for optimal heart rate monitoring. So that users can develop a training plan based on their own purposes and needs.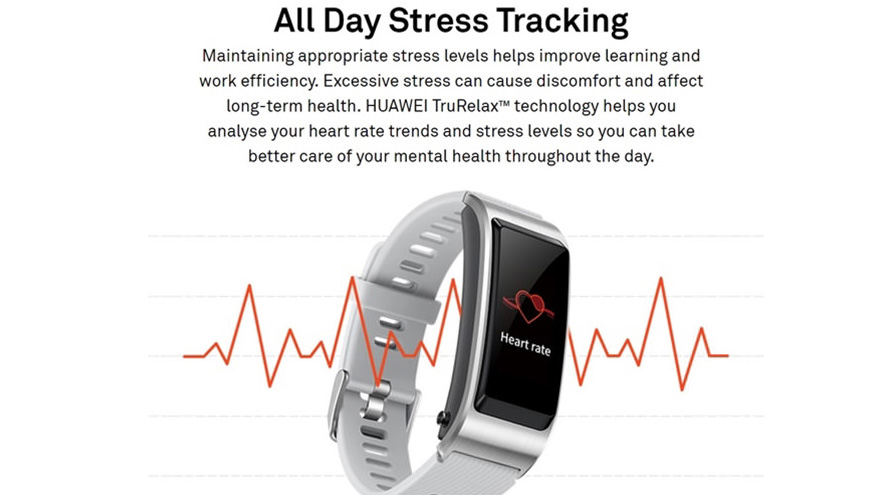 Conclusion
The huawei talkband b5 wirstband is equipped with many advanced features as a smart bracelet product. Especially the function of being a bluetooth headset for calls, which is really a big selling point of B5 when comparing to other smart bracelets. The Talkband B5 is a perfect choice for those active callers who wish to keep track of fitness activity. You can check it out at Gearvita at a reasonable price.