How would you like to come home and relax after a busy working day? There are many different entertainment for a more relaxed and enjoyable way to spend your free time, such as laying down on the couch and enjoying a quick game, or a movie is maybe one of the most favorite ways of relaxation for many people. In order to achieve some of the highest quality images, a TV box is needed to be installed. We have brought up the Beelink GT1 Ultimate TV Box for you and will introduce it in this article.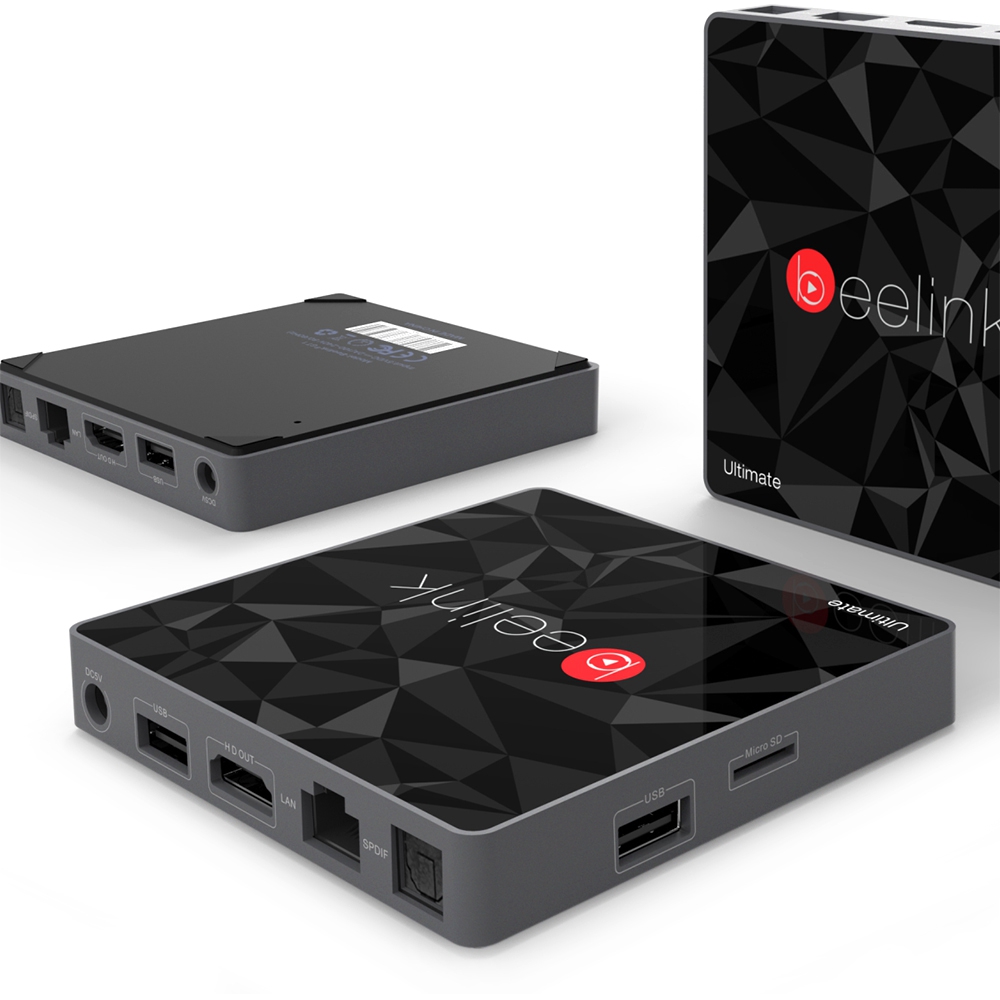 The Beelink GT1 Box Octa Core Amlogic S912 is the latest product in the Beelink line of TV boxes. It's sleek design and black appearance are much the same as any other TV box out there, with dimensions of 960mm x 960mm and is 160mm in height. The familiar Beelink logo rests on top. It will allow you to connect your Android devices with your television and take your home entertainment to the next level.
The features of the Beelink GT1 are many. First of all, It has an Android 7.1 operating system, which is one of the newest on the market. With this system, it can provide users with the opportunity to easily install different applications and games. For a more smoother experience, it has a built in modern Amlogic S912 octa core processor with 2.0GhZ frequency for a more stable and quick response. To add to all that, this GT1 Ultimate TV box also supports WiFi connection and Bluetooth 4.0.
For fast speed, this TV box has a dual band WiFi, 2.4 G plus 5.8 GB. In addition to that, 1000M LAN, also helps in making it faster and greater for all. The 1000M LAN also makes the speed of the internet much faster. Through the Bluetooth feature, one can connect to different headphones, speakers and much more, within 10 meters away. This TV box also has a 3GB DDR4 RAM, that also makes it work faster, better and more smoothly. The 32GB ROM provides with plenty of space for different downloads and apps, and it can also be expanded up to 64GB.
As well as all that, the UHD 4K 60 fps HW decoding supports different formats such as H.265 10 bit, H.264 and AVS+ which all offer high definition viewing. Movies and videos will be of much more higher quality, sharp and bright which will provide with much more enjoyment. This TV box also supports different streaming through Airplay, DLNA, Miracast and more.
3D noise reduction filter on this box, also makes the entire experience more pleasant. OTA service on this TV box, makes it easy to update it when a newer version comes out. Easy to install with the HDMI output, it will only take several minutes of your time. The TV box itself is offered in a black color with 3.78 x 3.78 x 0.63 inches in size, and 180 grams in weight, compact and neutral for any home.
Beelink GT1 Tv Box is a high quality, decently priced item that will make the entire movie watching and game playing experience one of a kind. Connect to your mobile device and enjoying all of your favorite movies and videos, will be a favorite activity of the entire family.