The music is essential no matter at home or traveling, so a good speaker is very important. The Xiaomi brand is one of those brands which is known to put their effort to innovate and offer low price while keeping the great quality and design. The new Xiaomi Bluetooth Speaker 2 is no exception and it is a good speaker that suits your need. It is artwork on the table that can play melody and also a portable traveling companion that takes you the wonders of music. Good design and good sound quality, let you have a better enjoyment. 
It is a beautifully cylindrical shape with the speaker positioned on top of the unit. Equipped with Bluetooth 4.1 and offers an insane 7 hours of battery backup. The speaker is available in two different colors that is black and white, the PC and ABS material tube shows off a quality matte finish. At the front of the unit you will find a small dual color path LED and the rear has a micro USB port for charging.
The controls are very simple. Just long press the top and you'll see the blue light blinking, which means that the speaker is ready for connection. Connecting and pairing any smartphone to the speaker takes just a few seconds and you are good to go in under a minute! Once connected, you'll see the blinking blue light, that indicates that the phone is connected. The light remains blue most of the time, with an exception being during charging when it turns a constant red. But when it's charged completely, the LED light also turns blue. Gently rotate and you can adjust the volume control; just switch on/off by a light single tap, the indicator blinks rapidly. 
The top of the unit is actually the controls, it's one of the most minimalist yet elegant control system. Pressing and holding down the top will turn the speaker on or pause the current track if you are already listening to a music. Turning the top section controls the volume and the entire unit feels incredibly well made and fun to use. Parting of the speaker is done by holding down the top of the unit for few seconds. The device automatically jumps into the pairing mode. And one more thing, there's a microphone on the speaker, so it accepts hands-free calling.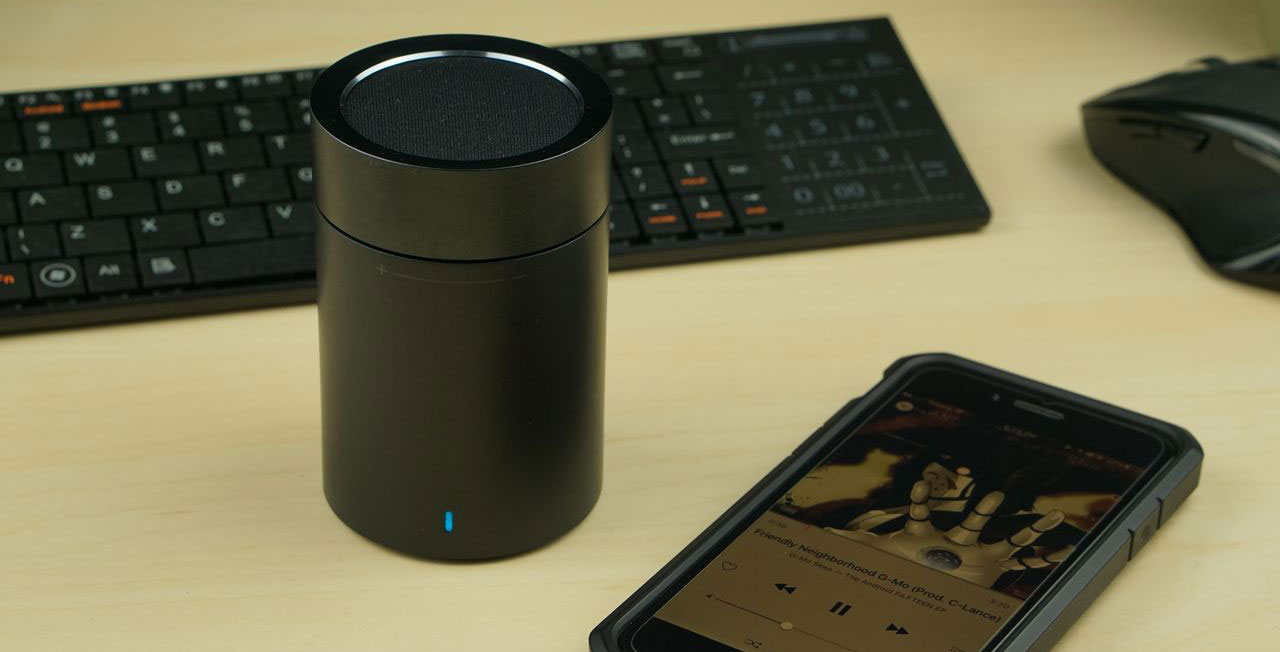 If you are looking for a more portable, lighter, and more compact Bluetooth speaker, if you are looking at the performance aspect, the Xiaomi Cylindrical Shape Bluetooth Speaker 2 can both play well. It has a simple, futuristic design that will look sophisticated in any space. Just place it on the desk and it is so beautiful, very suitable to use at home, you can really enjoy your time accompanied by the music.