Eight-bit (8bitdo) is a new force in the game peripheral industry. The main products are Bluetooth controllers and 3C products around the game. Although the products are limited, the word-of-mouth is good, especially the Bluetooth controller products. Today we bring a new product from the 8Bitdo - 8bitdo wireless usb adapter, which is a magical little thing:
Appearance:
In terms of packaging, the eight-digit USB RR design is relatively simple. The transparent plastic material packaging can be seen without disassembling. The surface of the box is printed with the shape of a white cloud. The shape of the product with the "brick" is quite red and white. You may have a scene of the game "Super Mario" and retro style, full of feelings. The relevant parameters of the product are printed on the back side.
Performance:
Outside of that it works quite well. I was able to test with a DuelShock 4 and 3, a Wii U pro controller and a Wii remote on my Switch and laptop. I tried my Xbox One controllers however I have the older non Bluetooth versions so they will not work, something to keep in mind. They all felt very responsive without any lag whatsoever once they were paired.
Nostalgic elements, retro style, infused with the latest technology and intelligence, can easily support multiple game platforms, expand the adaptability of the handle and the game. Of course, enhance the game experience.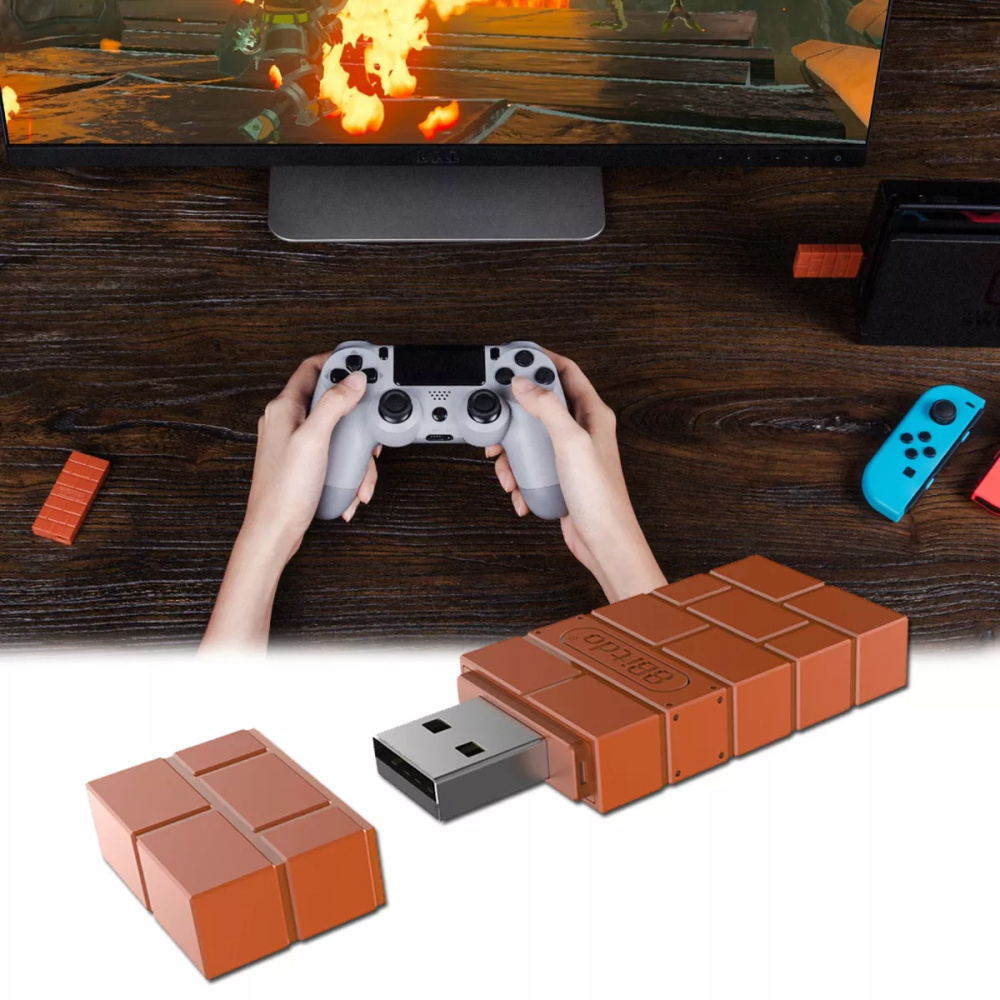 Plug the stick into Switch, PC, Mac, Raspberry Pi or an Android based computer or gaming system (Nivedia Shield, Gamestick stuff like that) and press the button on the unit to sync. Then proceed to use the sync method of whichever controller you intend on pairing and voila! I did have a few issues where my other consoles would turn on and I would have to turn them off and try again however once it was connected it was perfect.
Finally, I really think 8Bitdo adapter did a great job with this adapter. If you are a game enthusiast, this USB adapter with about $14.99 in gearvita shop is definitely the best choice for cost-effective.
Related products from 8Bitdo:
8Bitdo Sf30 Pro
8Bitdo N30 Pro2