If you rate your life, how many points will you play? 90 Fun is committed to creating a high-quality travel life scene, advocating travelers to abandon the pursuit of 100% perfect obedience, leaving 10 points for themselves and space to wait for the road to continue. Today we will introduce you two hot-sale products from Xiaomi flash sale online 90Fun.
As a backpack, the value is very important, 90 Fun Casual Backpack uses 600D Oxford fabric, simple design style, not only fashionable and sultry, but also highlight your taste.
Bright color
5 colors are available, we recommend the yellow one and there also has black, navy blue, red and beige white for you to choose.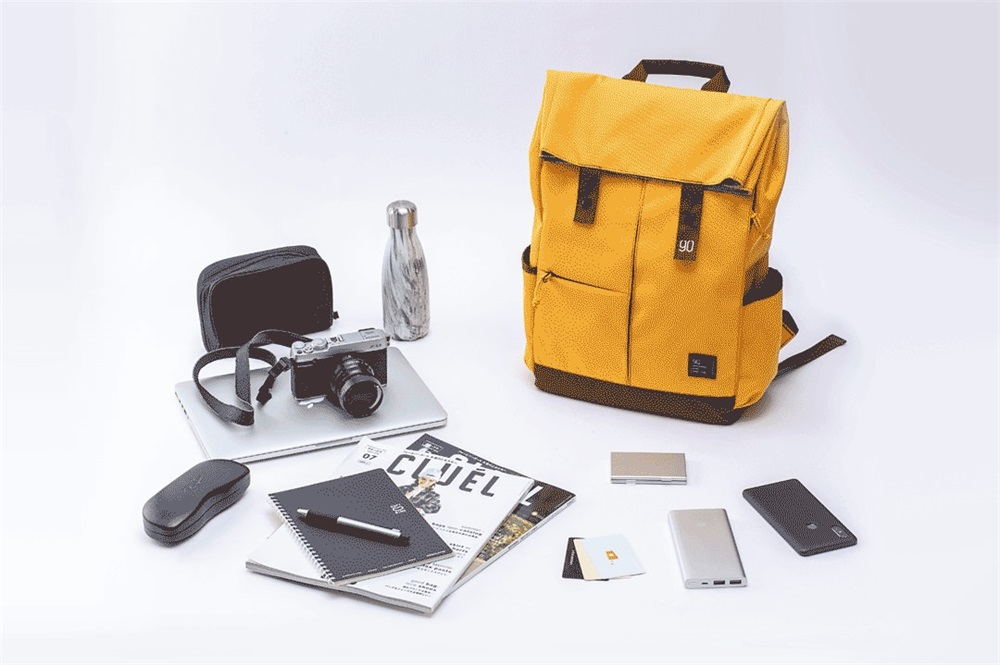 IPX4 Waterproof
In life, we can always encounter all kinds of accidents, whether it is sudden heavy rain or water on the roadside, as long as the bag touches the water, it is very easy to get dirty. The 90 Fun backpack is not only comfortable to touch, but also has a four-stage waterproof treatment. How to splatter is no problem.
Large capacity
Main bag magnet buckle automatically closed. Both the outer buckle and the inner closure adopt a magnet adsorptior design, which is more convenient for automatic fitting. The large pocket space allows for daily outings requiring clothing, etc.
The separate computer compartment can accommodate a 15-inch computer. In fact, on the side of the shoulder bag, there are two small storage bags. These two storage bags can be used to place items such as cups, umbrellas or mobile power supplies, which are convenient and quick to design.
First sight of the Xiaomi 90Fun umbrella, must start from the price. If you say that the price/performance ratio of your mobile phone can surprise you, then Xiaomi must be in the forefront. Of course, as the folding umbrella of Xiaomi's "successful students", of course, it can't "show weakness".
Lightweight
As an old user of paradise umbrella, I just felt that it was "big and heavy" when I got it, but after using it for a while, I found that it has a large umbrella surface, at least blocking more than two people, and paradise umbrella is only suitable for one person.
The weight of the 90Fun umbrella is only 309g, the weight of about 2 millet phones is only equivalent to the ordinary single 3 fold umbrella, light and portable.
Durable
Among the features we find the canvas made with a special waterproof fabric on 4 layers, while the rest of the structure consists of nylon and glass fiber, which guarantee strength and durability, while the 8 bars that make up the umbrella skeleton are in a special metal alloy.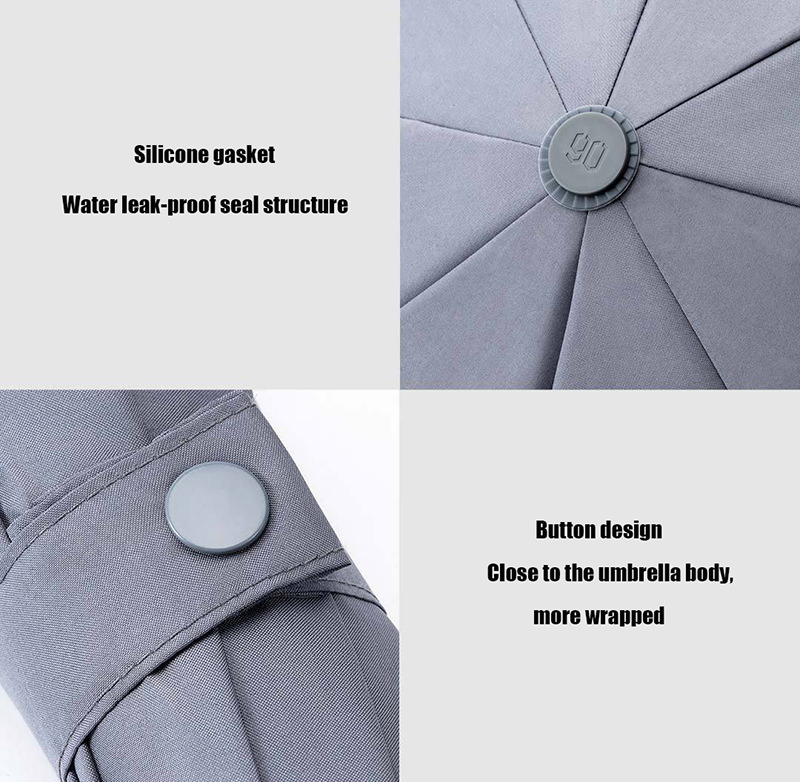 UPF40+ sunscreen
Effectively prevent ultraviolet radiation, so that you no longer worry about tanning, sun protection index can reach 40+, gray and black color optional, the world because you have more exciting.
Summary
Simply myself, technology lover and provocative as Xiaomi does with his products. With high quality at fair prices, Xiaomi 90Fun could make a real provocation for the other most famous brands. You can learn more xiaomi deals in gearvita online store.
Other products from Xiaomi recommended:
mi band 4 replacement wristband
buy xiaomi fast car charger