2017 was a great year for Xiaomi as the Chinese brand managed to displace Samsung for the numero uno slot in the Indian smartphone market. Xiaomi owes a part of its success to Xiaomi Redmi Note 4, which was the best-selling smartphone in the country last year with 9.6 million units sold. It was crazy. Now, it is time for the successor of that dependable budget smartphone, that became a benchmark in its segment.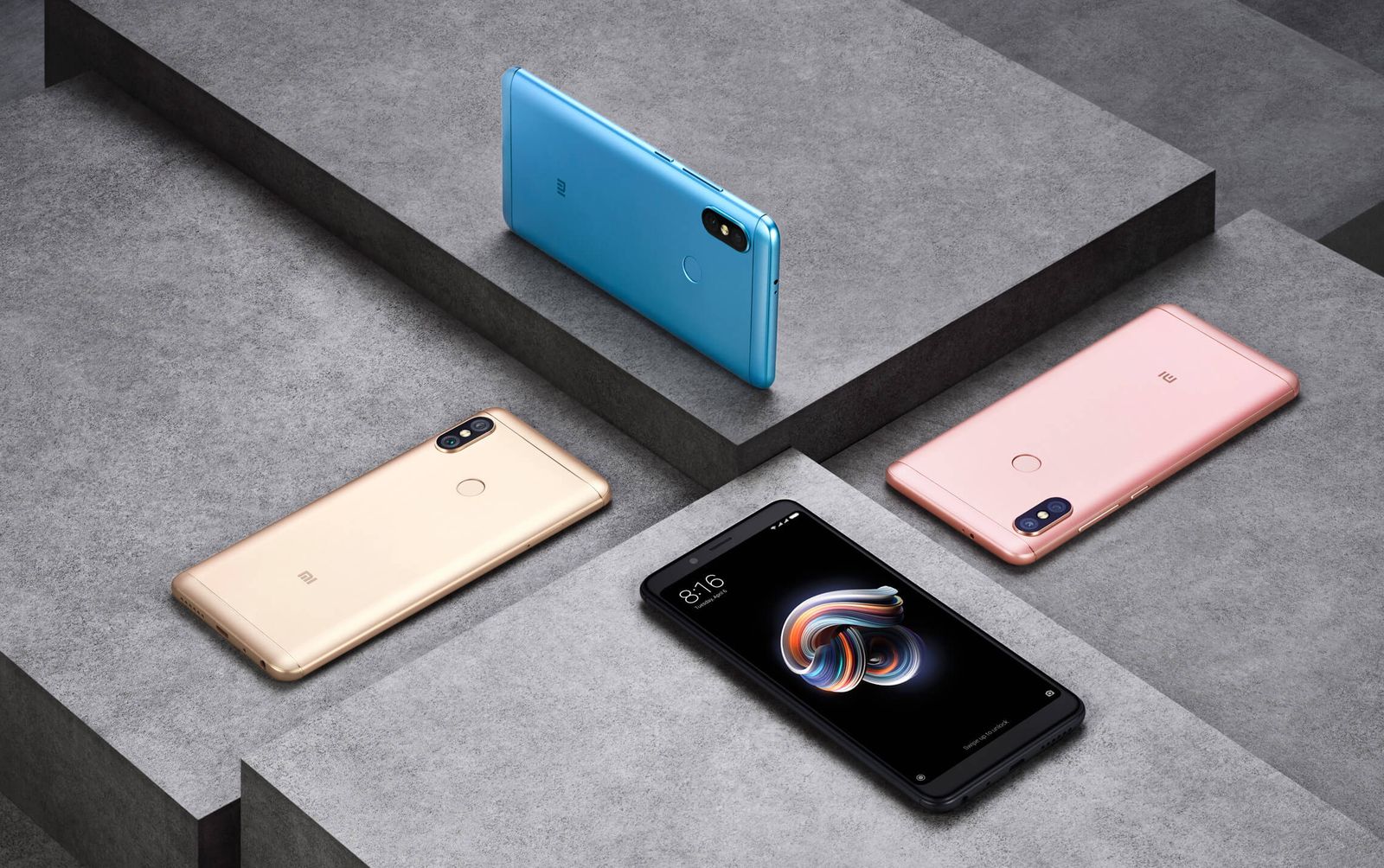 Xiaomi Redmi Note 5 features a large 5.99 inch Full HD+ display(2160 × 1080 pixels) with 18:9 aspect ratio, afford you a vivid and different visual experience. Reading more content and playing game screens are more shocking. Solar screen technology can also be seen under strong light. Eye protection mode to reduce the fatigue of watching the phone at night. 
Redmi Note 5 is specially designed to spread corner impacts to prevent screen damage and has undergone rigorous testing and quality assurance. The inclusion of a dual graphene sheet reduces device temperature, improving performance.
Triple cameras, 12.0MP + 5.0MP dual back cameras with Portrait mode support for bokeh effect photographs. The large 1.4μm pixel dual camera delivers high-quality images, even in low light conditions. Pairing high-quality Sony and Samsung sensors offers a depth of field not available on typical smartphone cameras. And 13.0MP front camera for selfies and video calls, you can enjoy images with high resolution. It is also the first Redmi Note phone that comes with dual cameras.
It comes with most of the features we've come to expect from a smartphone, including 4GB RAM and 64GB ROM storage equipped with MIUI 9 OS and 4000mAh big capacity battery. The 4000mAh high-capacity battery and system-level MIUI optimizations offers up to 17 days of standby time, 165 hours of music playback, 15 hours of video playback, or 9 hours of gaming time.
Redmi Note 5 is the fastest Xiaomi Redmi Note series yet because it features the global debut of all-new Snapdragon 636-Qualcomm's newest 14nm offering. This cutting-edge octa-core processor implements Kryo architecture which greatly improves overall performance and power efficiency. The Snapdragon 636 outperforms it's predecessor by up to 40%.
Unlock your phone at a glance with Face Unlock. Turn on your screen and Redmi Note 5 will automatically recognize your face and unlock your phone. All completed in under 0.2 seconds.
Redmi Note 5 with infrared function is your universal remote control, you can use your mobile phone to conveniently control the household appliances around you, such as daily household appliances such as millet TVs, set-top boxes, air conditioners, and water heaters. At the same time, the built-in universal remote controller also provides detailed TV program listings and appointment reminders, and no longer afraid to miss any good programs.
The Redmi Note 5 is a great budget smartphone, just like its predecessors. It comes with a better, brighter and taller display, along with improved cameras. Xiaomi has also upgraded the base storage and RAM, while keeping the price intact. It is a great, in fact, the best smartphone at its price point.