This time, I was fortunate enough to apply for this true wireless Bluetooth headset on the platform. Compared with wired headsets, true wireless Bluetooth headsets are free from the entanglement of wires. This Bluetooth headset brought to you today will be amazing to you, dreamy face value, separate dual body and unique dynamic design... There is a protagonist today - Sabbat X12 Pro wireless Bluetooth music headset.
Design:
When it comes to true wireless earphones, design and convenience matter a lot. Fortunately SABBAT is a company that puts user experience and design as their ultimate priority. You would know how much they value presentation as soon as you receive the SABBAT E12 True Wireless Earbud.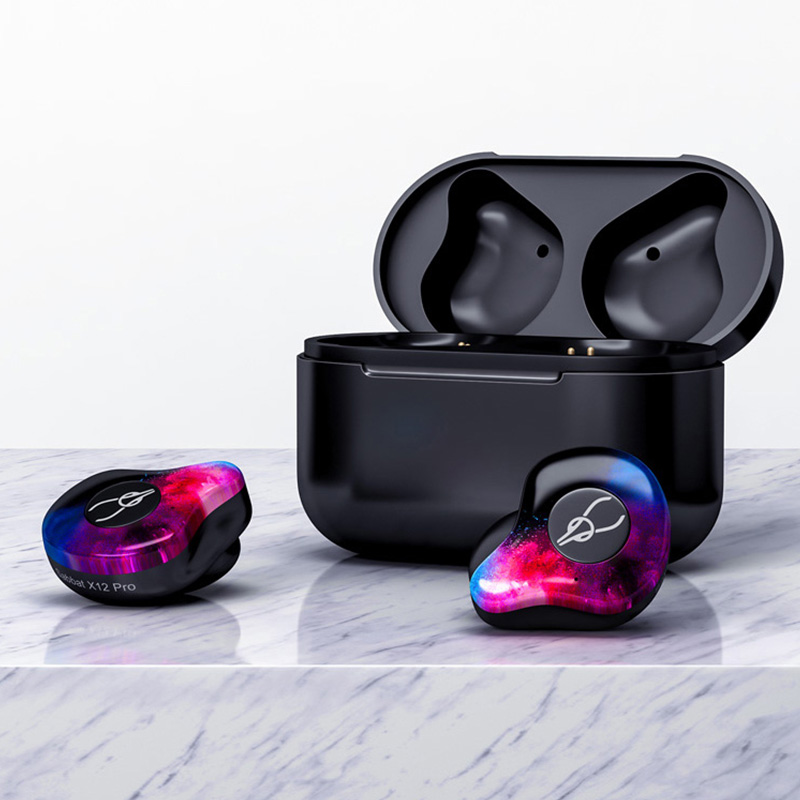 It is brilliantly packed in a minimal box with a lot of earphones and a charging bin neatly arranged. I just loved the fact that how much effort they've put into just presenting them. Instead they could've simply gone for okayish packaging and saved some manufacture cost but fortunately they did go a step ahead.
Parameters:
You're provided with 6 pairs of eartips on the SABBAT E12 with which you can play around to find your right fit in order to avoid audio leakage. On the other had with the SABBAT X12 Pro you're just provided with the stock eartips.
Although they've compensated that by providing you with two silicone fin shark rubber ear plugs which can help the SABBAT X12 Pro, which will help you to tightly fit the X12 Pro earbuds on your ear-rest, while working out in the gym.
Battery:
On an average with usual usage I got easily up-to 6-8 Hours of music playback on the SABBAT E12 TWS. Also apart from the bud's power, you'll be getting 4 more charges with the charging bin. Thereby you can experience around 30 hours of music playback on the SABBAT E12.
I'm so glad that you're not getting another TWS with a micro USB on the charging bin. With the SABBAT E12 and the X12 Pro you'll be getting a USB Charging bin, which takes approximately 2 hours to fully charge.
Summary:
What is the difference between Sabbat X12 Pro Earphones and Sabbat E12? For me, Sabbat E12 TWS sounds so much better when compared to the X12 PRO TWS. I'm really not bragging, the buds just blew me away when I wore them for the first time. I definitely didn't expect the SABBAT E12 True Wireless earphones to sound this good.
Related earphones you may like:
Related article recommend:
Xiaomi Mi Airdots Pro Earphones - very similar design to Apple's AirPods