Today we are reviewing a new addition to the drone market, it is the MITU WiFi FPV Mini RC Drone. This is a portable and feature-packed device with a built-in 720p HD camera. With a compact sieze, the MITU Drone offers greater features than other models at a very competitive price. Let's take a closer look at it.
In terms of appearence, the MITU Mini RC Drone has a compact quadcopter construction and comes with an integrated frame structure design. It comes with an oval shaped body with 4 arms and propellers in white. The body is made of low-density and high-toughness modified PP plastic, which is more resistant to falling. And the blades are made of durable fiberglass. Great build quality makes it more durable compared to other similar models. This drone has a small size and only weighs 88g, so it is easy to carry around and suitable for both indoor and outdoor flying.
MITU drone is equipped with 5 sensors that truly enhance its performance, including ultrasonics, barometers, and optical flow sensors. It also sports a 1.2GHz quad-core processor that can quickly process data from several integrated sensors. With these hareware inside, it is easy to control the quadcopter.
Like most drones nowadays, MITU Drone also comes with a built-in 720P camera. The camera is tuned amazingly to capture pictures and videos from the sky and gives FPV transmission in real-time. So it is capable of recording 720p HD video at 30fps and taking decent quality photos.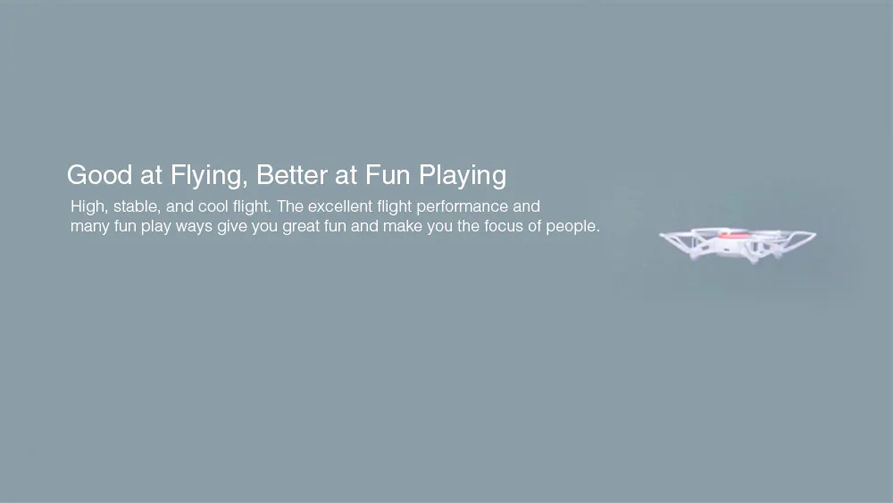 Thanks to the Altitude Hold function, the MITU drone hovers at a certain height, fly steadily and smoothly in the indoor environment. Even in the outdoor with low/moderate wind conditions, the drone is very stable. That is very perfect for beginners.
In terms of operation, the MITU MINI RC Drone can be controlled via Bluetooth via a smartphone from either iOS or Android. Controlling by a smartphone may be the best choice, because it allows you to adjust settings, access features, record videos and take photos. First, you need to download and install the corresponding APP in your phone. Then long press the power button from the drone for 2s to boot. Then, connect the phone to the WiFi of the drone. At last, you can easily control the drone through the app in your phone.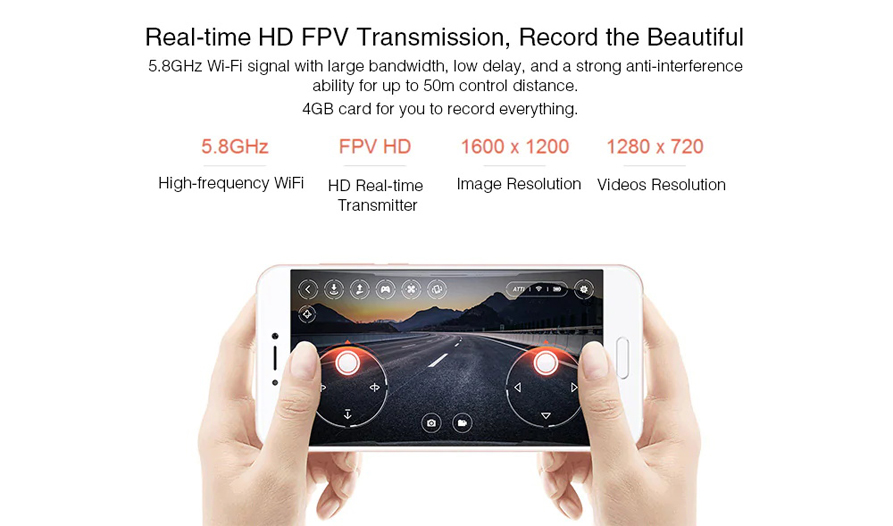 There are many other functions in the drone, like G-sensor Mode. In the G-Sensor Mode, you can quickly move the device just by tilting it, making it much easier to control. The drone also comes with a 360-degree flip. This is a very welcome feature for those drone enthusiast. What's more, the MITU Drone is fitted with infrared combat mode. That means if you both have the same drone, you can have air combat. The MITU drone has a 920mAh battery. Full charge is enough for about 10 minutes flight. The recharge time is approximately 60 minutes.
In conclusion, mitu mini rc drone is really a feature-rich device that value for its money. It is equipped with powerful hardware and many useful features, and very easy to control even for beginners. Once you own it, you will get lots of fun. Now the drone is available on Gearvita, just go to grab it at the best price.