Do you want to be quiet for a moment in the noisy city? Bluedio F2 Bluetooth headphones, the second generation of Faith series, which is designed for fashion-business, can help you eliminate the noise around you and enables you to enjoy the peace. All it wants to do is bring you a better music experience and be a member of your life.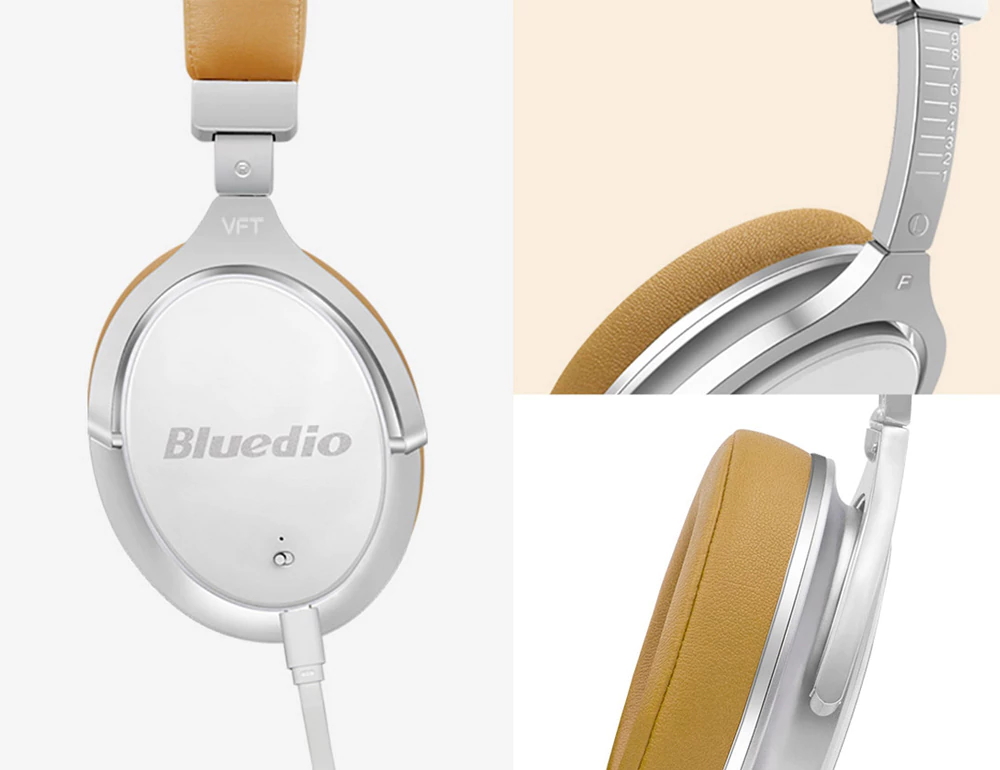 Most headphones are made of plastic, but the Bluedio F2 has a very sturdy metal frame, which is built to last and withstand a few bumps here and there. F2 has a unique design wherein a ventilated back chamber in each ear cup of the headphone can propel air out and equalize air pressure on both sides of the headphone ear cans. So that the headphone can output deep and powerful bass, and then brings user more shocking experience.
In quest for a comfortable wearing experience, F2 adopts oval over-ear earmuffs which close to the shape of human ear. Cooperate with quality materials, creat a beautiful apperance. The headphones can nicely sit around your ears, give you the exceptional comfort. You can wear the headphones for hours and not worry about any fatigue. 
The design of F2 headphones are created to sync with your tastes and makes a hip fashion statement about your style. These are most elegant headphones in the product category, that comes in two colors and has a rotatable design. There are black and white for you to choose as you like. It can be folded flat to accompany you on flights and long journeys without the worry of breaking. Humanly, the package will be accompanied by a carrying case and a buckle so that you can carry it with you when you go out.
Bluedio F2 adopts an advanced Active Noise Canceling Technology, which continuously measures surrounding white noise, compares and reacts it by cancelling it with the opposite frequency signal, to bring you crystal-clear sound with exceptional noise cancelling. The Vector Flow Technology enhances bass reproduction and an unparalleled sound fidelity.
The best things about the F2 headphones is the wireless capability. Bluedio F2 is equipped with the latest Bluetooth 4.2 technology for better signal strength and device pairing. The range of the bluetooth signal can go up to 10m from the source, so you can move freely without worrying about wires getting in your way.
Due to low power consumption, you get longer battery life with 16 hours wireless time and 650 hours standby time, so if you accidentally leave them switched on it won't drain away the battery life. So they're better suited for longer playback or long journeys, you can leave your charger back when you head to long journeys with your Bluedio F2 headphones.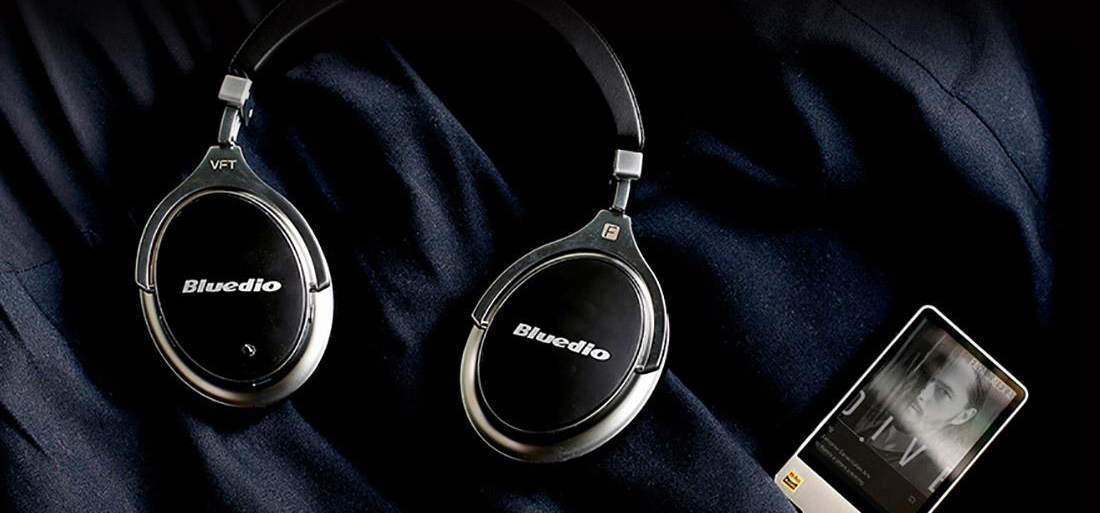 F2 adopts Type-C three in one interface which supports charging and data transmitting. It can be plugged in both sides, so it's easy to use even close your eyes. It's also a handy fallback in case the headphones ever run out of power in wireless mode. Plus, it's more powerful than micro USB for faster charging, a full charge takes around 1.5 hours.
F2 is Bluedio's best ANC headphones to date, if you need a good pair of comfortable wireless headphones, it might be the ideal pair for you.