When it comes to tablet PCs, Jumper, one of the most famous Chinese tablet manufacturers, may come into our mind. Today we are going to review a new and popular product from this brand, it is Jumper Ezpad 6S Pro Tablet. This is a very interesting device with its 11.6-inch Full HD display. Moreover, the tablet comes at an affordable price, which is cheaper than other expensive ones in the market today. Let's take a closer look to get more details about this device.
Design and Display
The Jumper Ezpad 6S Pro has a slim and glistening body with a sharp screen. Jumper EZpad 6S Pro is equipped with a 11.6 inch 10-point touch FHD IPS display, which is one of the highlights from this tablet. The display ratio is 16:9 that is common in the market. Its 11.6-inch FHD IPS display provides good experience for watching videos and browsing the web. The display has a superb resolution of 1920 x 1080 pixels that ensures the screen remains sharp. This 11.6-inch screen also provides good touch operation, which can recognize up to 10 touches at the same time. Besides, you can rotate the screen for a better view as it supports a view angle up to 178 degree. The tablet has a combo of plastic and metal build. The back of the device is made of plastic, which provides a feeling of metal. The plastic is very comfortable to touch, and the texture is quite good that makes it more pleasant to hold in hands.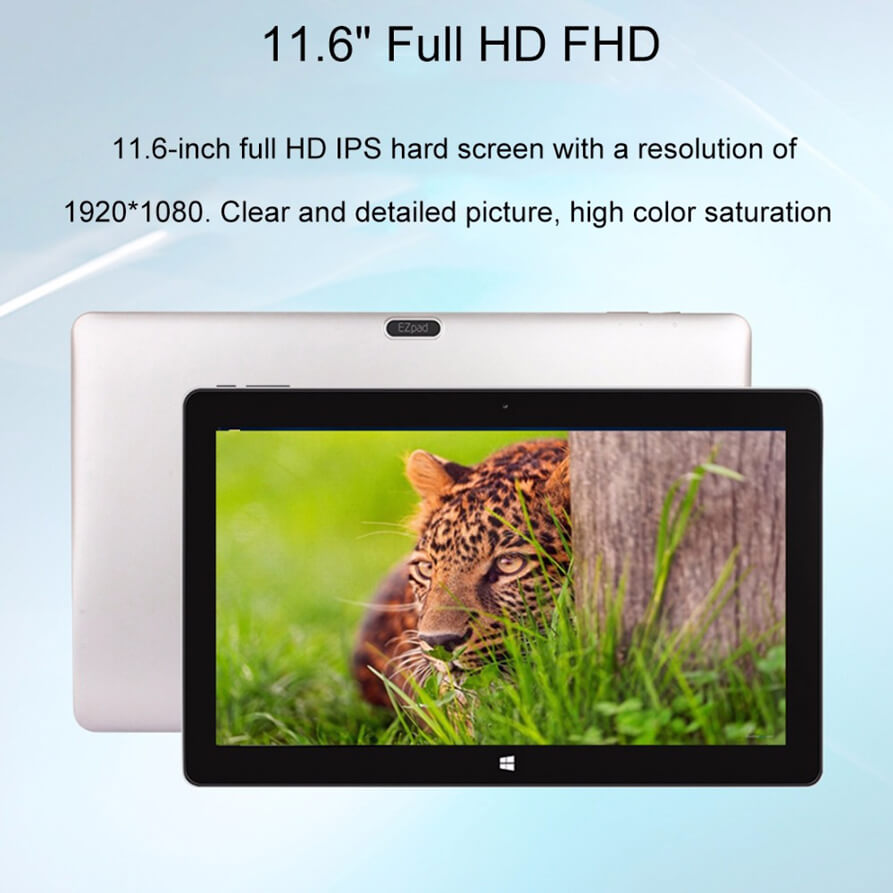 Hardware and Software
The Jumper EZpad 6S Pro is equipped with Quad-Core Intel Apollo Lake N3450 1.1GHz, up to 2.2GHz. The processor is low power consumption and provides maximum high-efficiency performance. So this processor is very popular and used in many similar devices. In terms of graphics, the tablet is complemented by the Intel Ninth HD Graphics with speed up to 700 MHz. The Ninth HD Graphics is equipped with 12 groups of enhanced EU processing unit, which can bring you more realistic pictures and game effects. Then you will get a shocking gaming experiences.
Operating System
The Jumper EZpad 6S Pro is running on a pre-installed Windows 10 operating system. In other words, this is a device that is out of the box and ready to use. The pre-installed language of this OS is built-in English, and other languages need to be downloaded through Internet.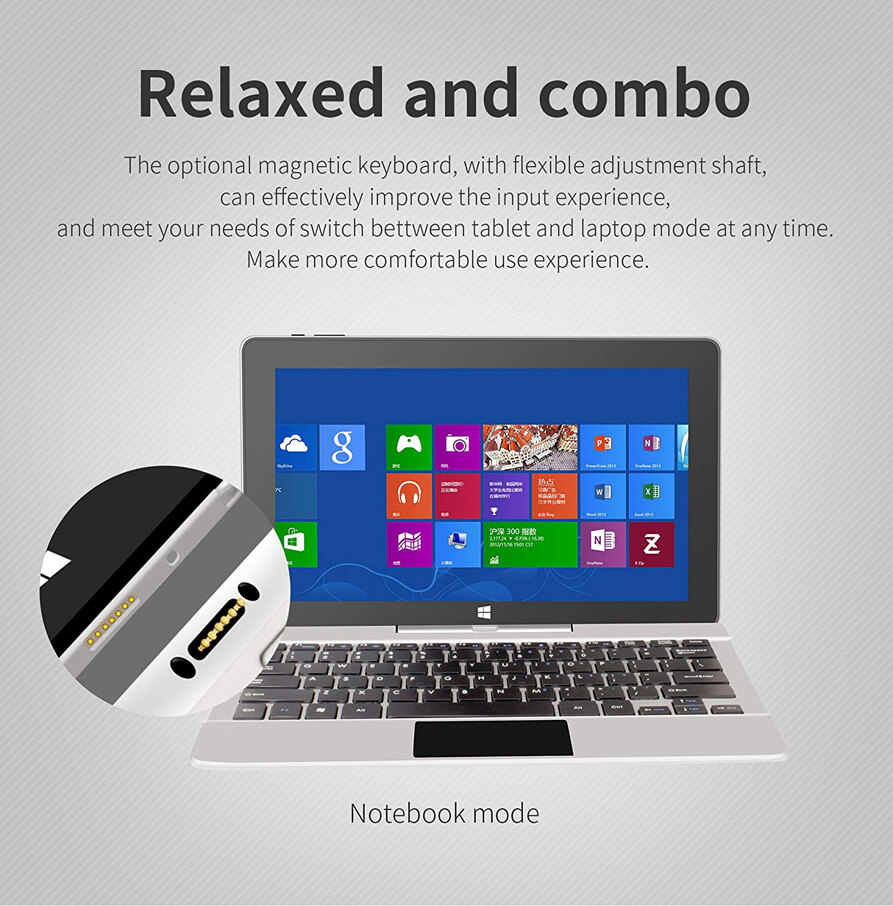 Memory and Storage
As for the memory and storage, the tablet comes with 6GB of RAM and 64GB of storage. The 6GB DDR3L RAM is used for advanced multitasking, which means you can enjoy high-impact gaming experience with smooth operation and stable multitasking capacity. The 64GB EMMC and 64GB SSD ROM Storage Capacity Provides room to store pictures, videos, music and more. If that is still not enough for you, the Ezpad 6S Pro accepts compatible cards up to 256GB ( not included ) for easy expansion.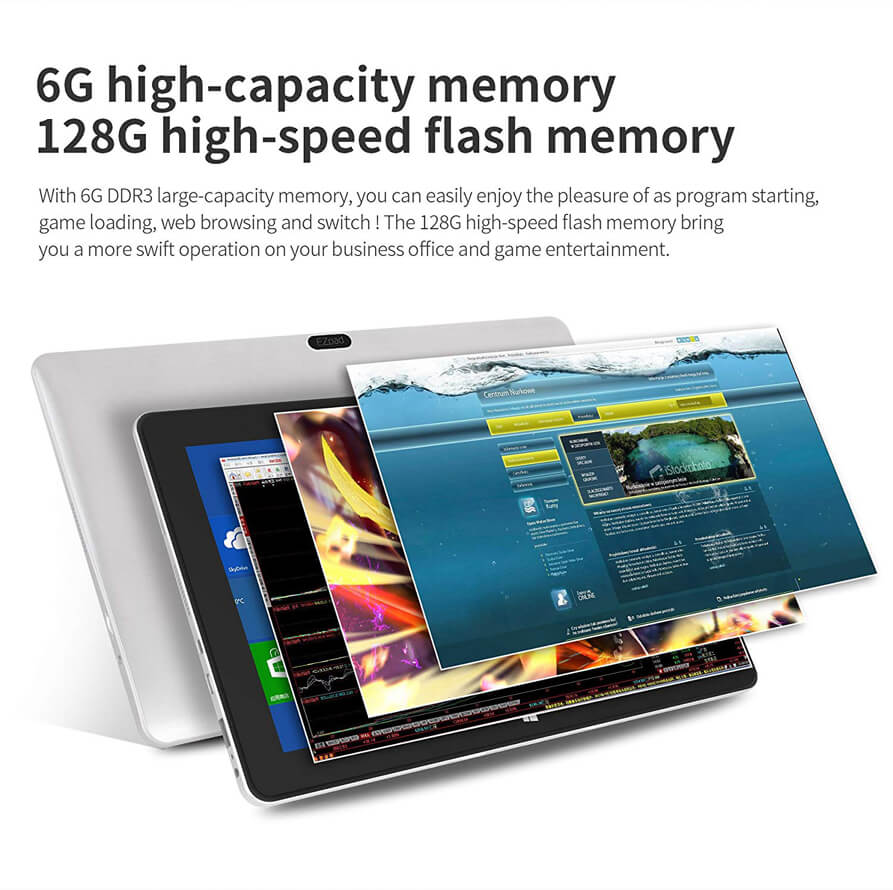 Camera and Battery
The tablet is equipped with a 2.0MP front camera, which allows you to capture memorable moments or chat with friends. As for battery, build-in 9000mAh Li-ion battery will give you at least 4 hours video playing time.
Conclusion
In summary, the jumper ezpad 6s pro is more than a regular tablet PC, it has been improved a lot with some of its features. And now it can compete with many tablets available in the market. This tablet is budget-friendly, too. So it can be a good choice when you are looking at a good tablet PC with an affordable price. Carrying it around is also very easy. The Jumper EZPad 6S Pro will be very satisfactory once you own it.
Related Products>>>