There are not many fitness trackers or smartbands with color screen in the market as large power consumption and short battery life. Most manufacturers use OLED screens in sports watches, consume a minimum of battery power. But the drawback is monochrome, which limits the main functions. In this sense, the color screen gives you much more freedom and makes the smartwatch as individual as possible.
The last year Xiaomi released affordable smartwatch with touch-sensitive IPS screen that is called Huami Amazfit Cor. It has reflective color screen, great water resistance rating, long battery life, and it is perfectly visible into direct sunlight. These make this one stand out from the crowd, especially on the background of the very popular smartwach Huami Amazfit Bip.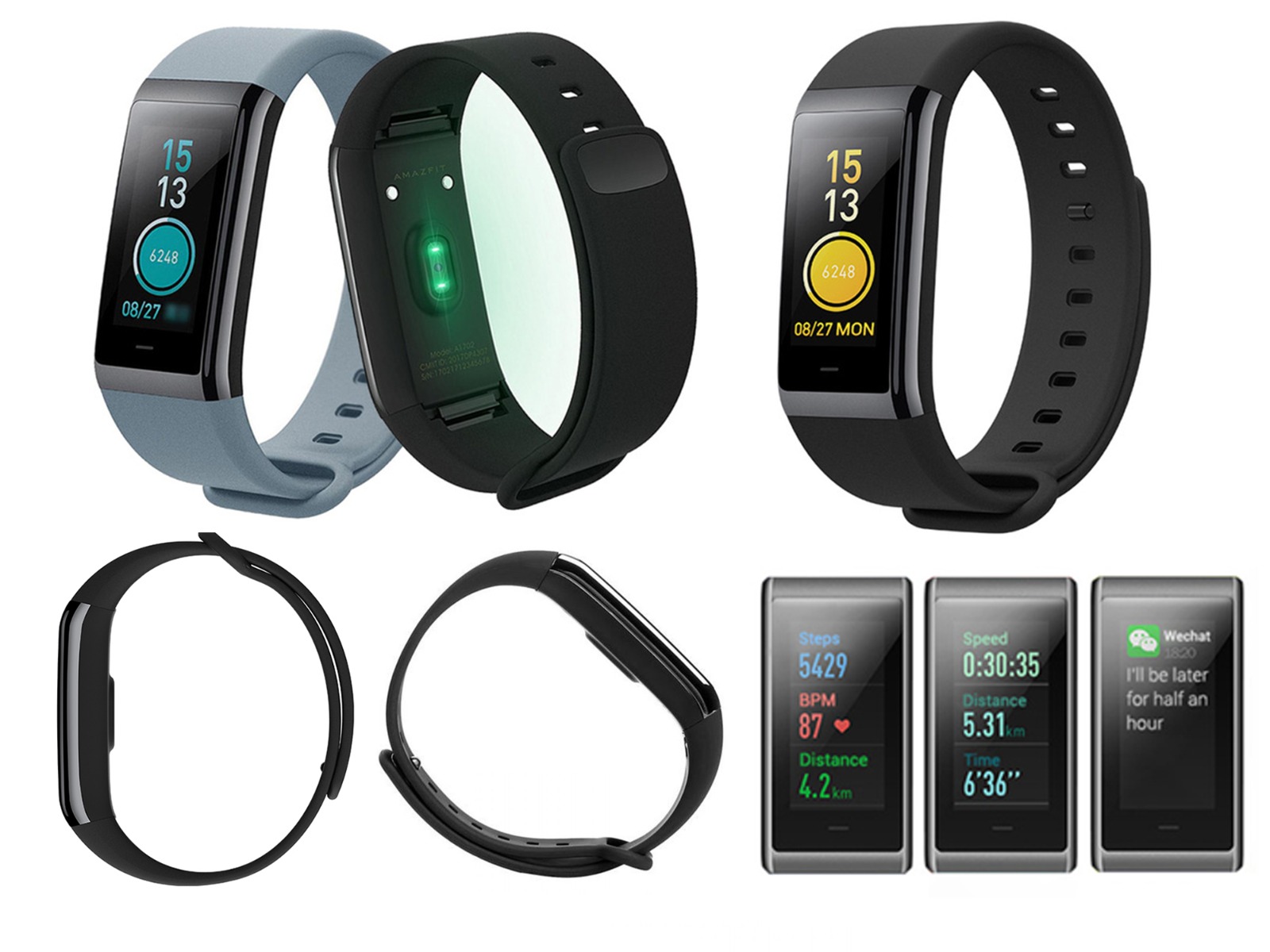 Huami AMAZFIT Cor adopts beautiful curved design, 1.23 inch IPS color screen of 2.5D Arc glass, with a resolution of 160 x 80 pixels. It has a much richer color compared to the conventional monochromatic OLED screen that is normally seen in the smart band on offer. This screen has wide visual angle, which will let you watch cleariy screen content from different angles. The overall display surface is coated with an anti-fingerprint material and of scratch resistant. In addition, it has a touch screen interface instead of touch button, which is a welcome changes for a smartband, it provides easy access to menus, by a simple touch or slide on the screen. With 316L marine-grade stainless steel case, it presents the polished curved side and shows charming gloss. At the base there is a heart rate sensor and two contact areas for magenetic charging.
Like the Mi Band 2, the Amazfit Cor has a soft anti-tear silicone strap that is interchangeable, there are at least 6 color options such as black, blue, red, gray, orange and green originals. Combined with the comfortable wristband width, it will bring you excellent wearing feeling. Weight of only 32 grams, it's so light that you'll barely notice wearing it.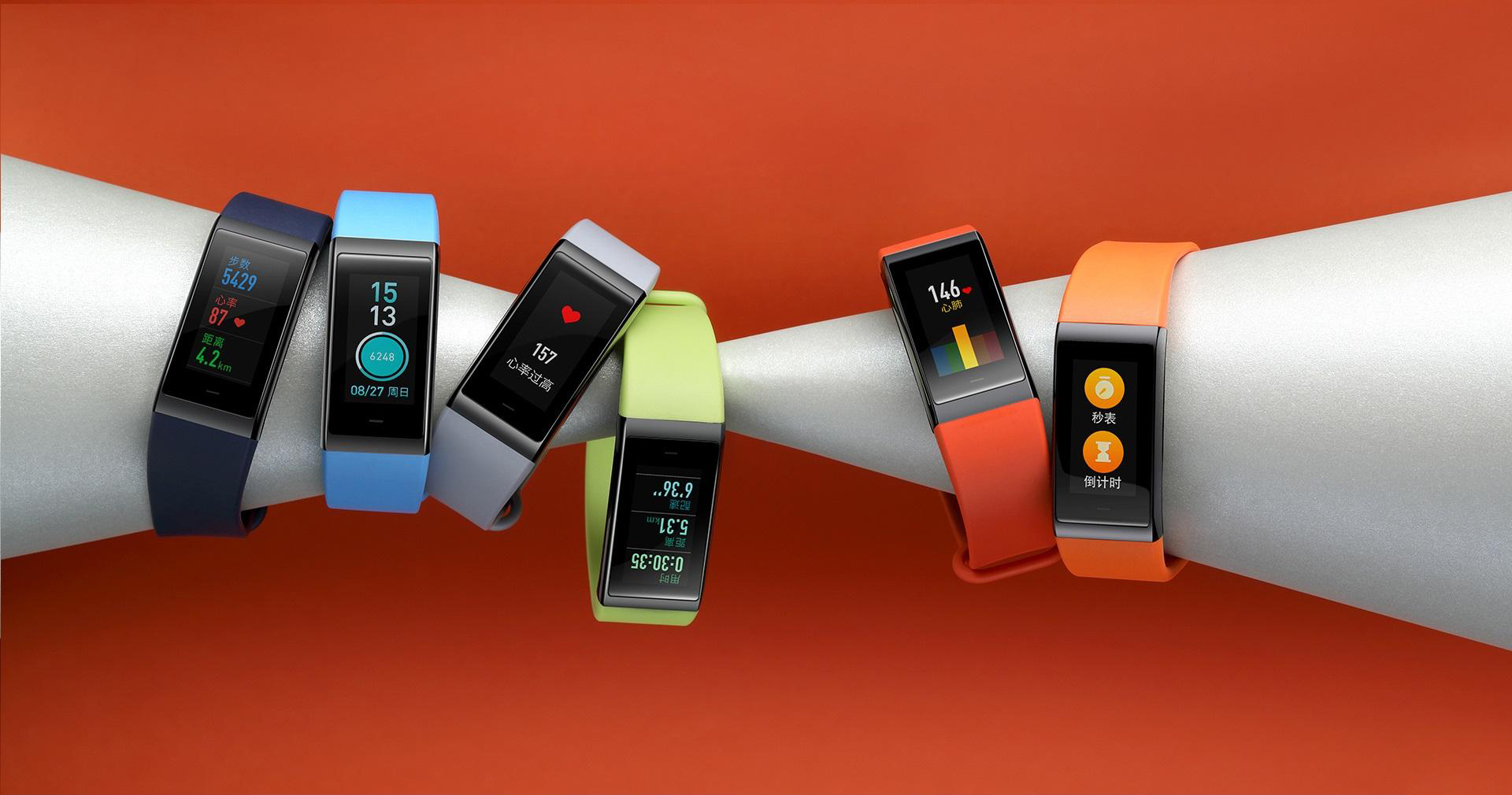 The Amazfit Cor has the basic features such as pedometer, heart rate monitor, calorie counter, distance counter, as well as a sleep monitor, comprehensive tracking your sports. There are at least 4 menus, message center, weather, timer, alarm and settings. The submenus in the "settings" include options for the watch face, brightness and blocking.
As mentioned, Cor can monitor your exercise, including running, walking, biking and swimming. The exercise screen provides the time, calories burned, current heart rate and heart rate zone information. A long press along the bottom of the screen pauses the activity, and you then have the option of ending or resuming your exercise. When you end your activity, the tracker will also show your HRmean and HRmax values. 
More detailed stats can be found in the accompanying mobile application. The tracker works in conjunction with Mi Fit, which is available for both Apple iOS and Android. Once you open the app, the Bluetooth pairing is instant and automatic. It takes about 30 seconds for the data to sync. 

The UI for the Cor is great, it's easy to navigate, and switching to different options is just a matter of swiping from left to right or up and down. 
Regarding the watch face, you'll get a couple of more advanced watch faces in the settings app. After downloading them, you can switch the watch face as you like. 
By the way, using Mi Fit you can change the functions and their order in the main menu. If some notifications are more important to you, then you can put them on the first place.

As for hardware, Cor is euqipped with 3-axis acceler for activity, exercise, sleep tracking, the acceleration sensor and optical heart rate sensor(PPG). Based on the battery performance, Amazfit Cor uses a low power consumption chip processor as well as the Bluetooth 4.0 chip. 
In terms of battery life, the 170mAh lithium polymer battery will offer long battery life, which lasts up to 12 days on a single charge. When recharging, the proprietary cable slots into a USB port on one end, and attaches via small magnets to the fitness band on the other.
One of the selling points of this smartband is its ability to be immersed in water for up to 50 meters. Many think it's a regular function for all smartbands, but do not confuse it for the IP68 certificate, which means a product can be immersed in a water for 1.5m and left there for up to 30 minutes. The Cor is water resistance up to five atmospheres (or 50m / 164 feet) of pressure, so swimming and showering with it on is totally acceptable.
Xiaomi AMAZFIT Cor smartwatch is a device that makes you live in healthier and more intelligent lifestyle. It helps to monitor basic physical indicators like sleep quality that you can know your body condition better. It tracks steps and shows you how you're stacking up against your daily goals. Besides, you can share your data on Facebook and Twitter, which may encourage you and your friends to do exercise and raise interest in sports.If you are a exercise junkie, it is definitely an option worth your considering.