When we come back home after one day's hard work, many people like to enjoy listening to music or watching movies on computers for they are the good ways to relax ourselves. In order to gain great sound, many of us tend to invest in Bluetooth speakers. Bluedio BS-5 portable wireless Bluetooth speaker may be a good opt with low price.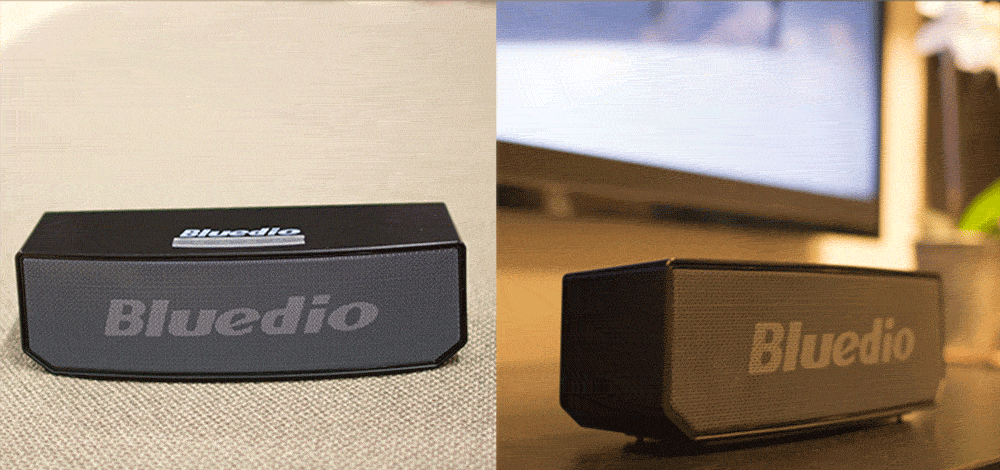 Bluedio BS-5, the new Bluetooth speaker of Camel series, built with highly durable metal and polymers to last a long life time. The sleek exquisite outlook design and elegant style makes this premium speaker a pleasant looking sound accessory that will fit anywhere in your home and a good partner during your leisure time.
This Bluedio BS-5 is offered in several different colors, so that all can choose depending on their liking and preference. It is provided in black, golden, silver, and white, all are rather neutral but trendy.
The speaker is 22.00 x 7.30 x 7.00cm in size, with the weight being 638 grams. This makes it compact and portable, for bringing along with you, wherever you might enjoy it.
BS-5 has a lossless transmission and 3D DSP high quality sound effect due to advanced DSP processor that decodes signals at high speed, up to [email protected], let you hear more details. 3-magnet drivers and dual radiators ensure the music is presented to you in stunning detail with hi-fidelity, bring you an unforgettable music experience.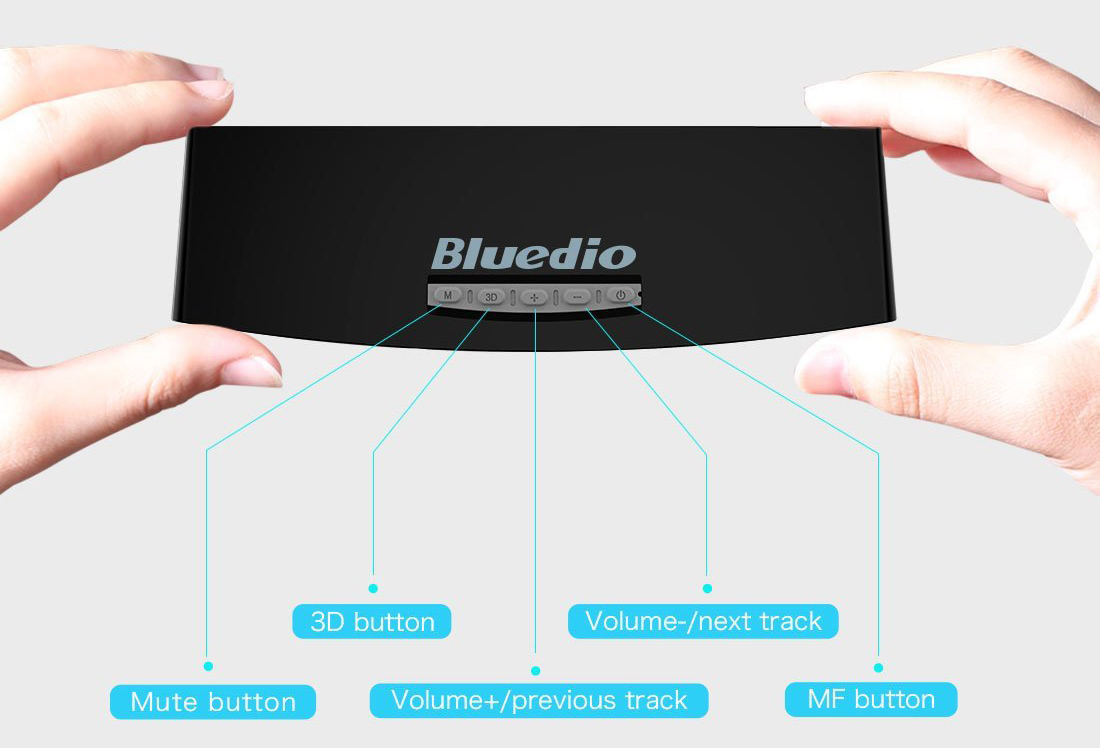 It comes with latest Bluetooth Version 4.1 that provides you with support for Bluetooth connectivity, which means that it can be compatible with most of Bluetooth devices. Bluetooth wireless connection within 10m, you can use it in the open air or at the party. It also has 3.5mm plug and a USB cord port, for full convenience.
For great performance, the speaker needs a lot of energy, posting a big challenge to good battery life. Bluedio BS-5 is equipped with a long-lasting battery with the capacity is 3000mAh, which charges to the fullest in just about 4 hours. One charge will ensure 5 hours playback and 1000 hours standby.
Hands free talking on the phone is also possible with this speaker. On the top, it even has its own mute button, as well as the power button, volume adjustment and pause/play button. The super elegant control panel is ergonomic and provides you all the controls you need in one panel.
Bluedio BS-5 portable Bluetooth 4.1 speaker is a high-quality item that will provide with exquisite sound that is loud and clear for full enjoyment. It is trendy in appearance, as well as compact and portable. Take it with you, let the music around your world.