Black Shark smartphone is the first generation from this lineup, which was a big hit as gaming smartphone, and the new model named Black Shark Helo has released recently. It is more powerful than the predecessor and coule be one of the best smartphones for gamers. Let's take a closer look at it.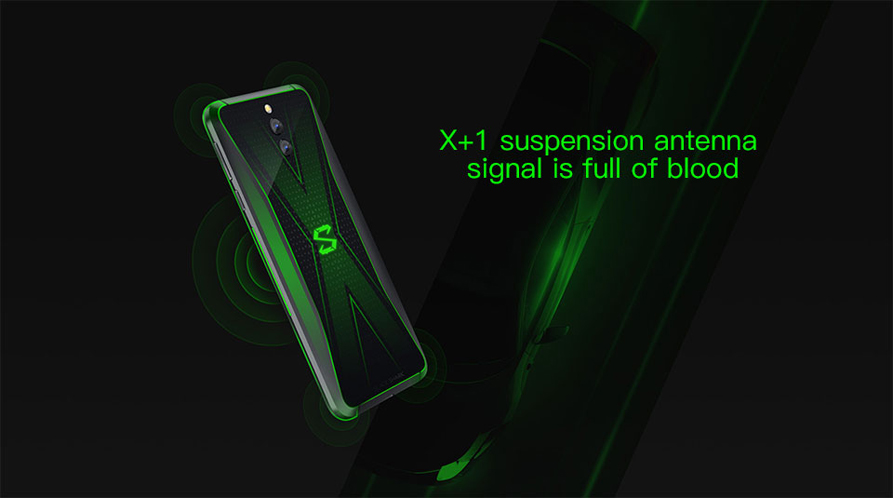 The Black Shark Helo adopts the double material design of the metal middle frame + glass back plate. It may not be as stylish as some high-end devices, but the black-and-green styling is also good-looking at the first sight. It looks pretty rugged and feels soild when holding in hand. Black Shark comes with a 6-inch Samsung AMOLED screen with a resolution of 2160×1080. The previous model features a 5.99-inch LCD screen, so the black shark helo has a larger display, making it provides more amazing viewing experience with larger screen for playing games. It is worth mentioning that the Black Shark Helo does not use a notch screen design, but it is a 18:9 full-screen, another welcome features for gamers. Overall the Black Shark Helo uses a soild design with a very classy body and good build quality.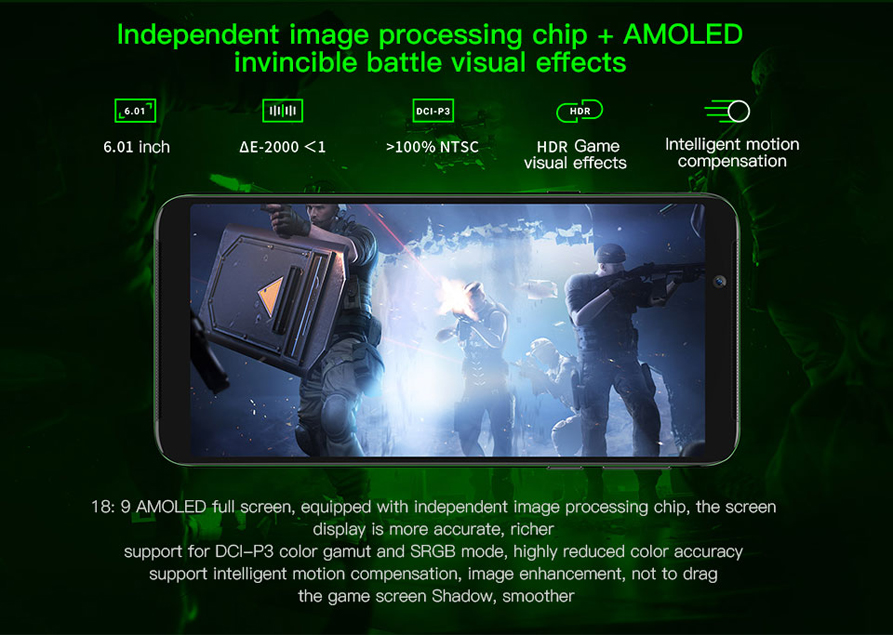 In terms of hardware, Black Shark Helo and the previous model is basically the same. It is also powered by the latest and greatest Qualcomm processor, the Snapdragon 845, which is good for gaming performance. The Black Shark Helo is divided into 3 versions, 6+128GB, the 8+128GB version, and the 10+256GB version. The Helo will become the first smartphone in the world to have 10GB of RAM. Software-wise, the Black Shark Helo is equipped with JoyUI based on Android 8.1. With these powerful configuration, you will experience absolutely zero lags when using this gaming phone.
The Black Shark Helo packs a 12-megapixel primary camera and a 20-megapixel secondary camera on the rear and a 20-megapixel front shooter for selfies supporting AI Beauty. Despite game-focued, the Black Shark Helo still has a decent camera setup that is capable of shooting good photos.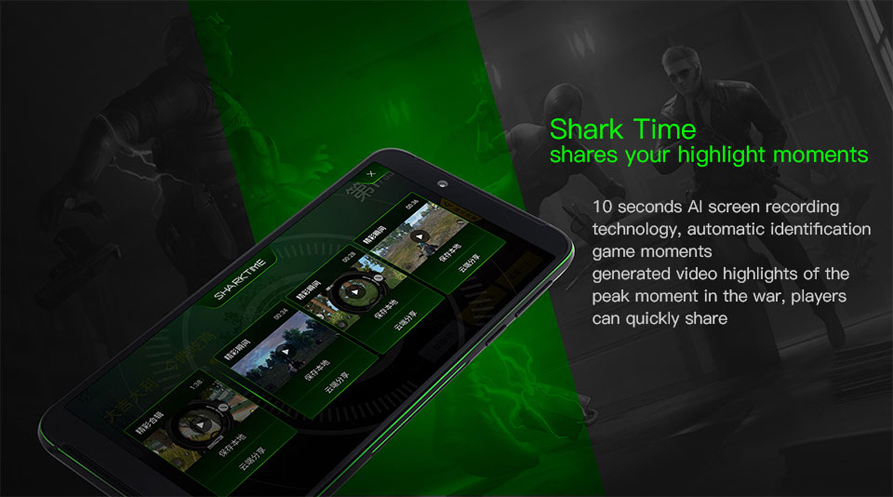 Black Shark Helo offers a 4,000mAh battery, which can offer impressive battery life like its first generation. Such a big battery capacity is rare in the Snapdragon 845 mode. It is more than enough to last a day with average usage. Long battery life is a key feature that is very important for game lovers.
In conclusion, black shark helo 4g smartphone has really excellent gaming performance as a gaming-focused device. Taking the overall configuration into consideration, the Black Shark Helo has exceeded the expectations of most gamers. If you are a heavy game lover, this phone will be the best choice for you at this price point that fits your budget. If you want to grab this gaming phone, just go to Gearvita and check out its latest price.