AvatarControls Freecube is an innovative 4-in-1 modular hub for all of your digital devices. Modular USB power socket, bluetooth speaker, wireless charger and sensor light in one. Each module can be stacked or taken apart and used separately to power just the right features, whenever and wherever they're needed.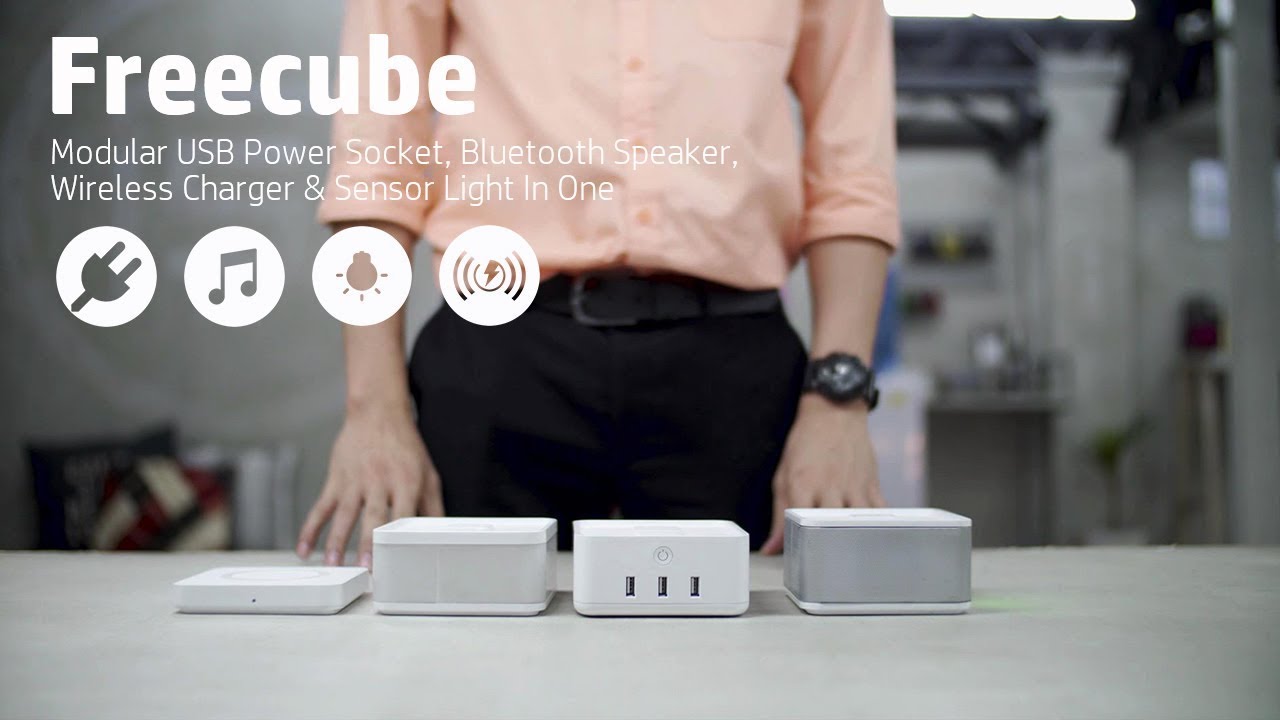 Let's see the respective characteristics of these four modules:
Charging Base: Our streamlined base charging station includes two- and three- pronged outlets as well as multiple USB ports, simultaneously charging every type of device.
Bluetooth Speaker: An integral part of the Freecube hub, the Bluetooth speaker module makes quality sound available on-the-go. Perfect for music, videos or and even conference calls.
Wireless Charging Pad: With today's revolutionary wireless technology, the Freecube can charge mobile devices completely cable-free.
LED Dynamic Light: Freecube's easily accessible light accommodates reading, bedside and outdoor use.
The design stems from the idea of building blocks and it is easy expansion with magnetic suction pin design between modules. Freecube is an innovative home kit, you can redefine your smart lifestyle. The Bluetooth Speaker can function with the Freecube USB Socket Base or independently on its own. The Bluetooth Speaker can support both bluetooth and TF card music playback. The LED Sensor Light is controlled by hand gestures. hen there are 2 or more LED Sensor Lights connected to the Freecube, the lights can be synchronized by sliding from bottom to top or from top to bottom.
More details and specifications you can see in https://gearvita.com/avatarcontrols-freecube-4-in-1-wireless-charger-bluetooth-speaker-led-light-usb-charger.html