Drones are becoming more and more popular nowadays and this is because more and more people are aware of the features a drone must provide. While some use drones for a recreational purpose, using them for leisure and occasional rotation, practicing the flying skills, others tend to be more experienced and professional, engaging in serious aerial photography and videography with drone racing and so on.
The Syma X8G has a focus on smoothness in flight. Easy to control, smooth hovering, is a toy drone. It might be one of the easiest drones on the market to control and a great pick for novice drone enthusiasts looking to learn how to fly a quadcopter. The price is also very affordable.
Equipped with the latest 6 axis flight control system, X8G ensures a strong stability, can easily implement various flight movements. Both indoor and outdoor, this drone is easy to maneuverer. With stronger wind resistance feature, it is capable of flying on medium wind in outdoor. X8G also features headless mode, in this mode, the pilot has no need to recognize the position of the quadcopter head, he just needs to control the aircraft according to with the direction of the remote controller. If you enjoy performing air stunts, the controller has a button, when clicked, the drone performs a 360º eversion stunt in air. Fun to take it outdoors and amaze everyone with some aerial tricks!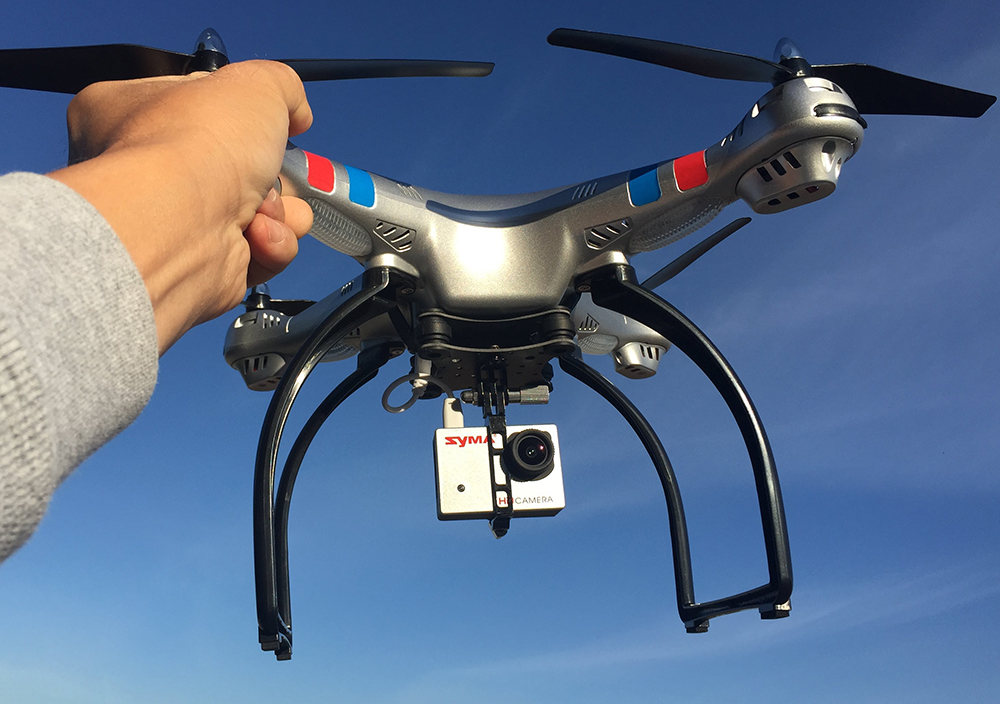 Syma X8G is aimed at photography and videography purposes, therefore it includes its own camera and mount. The 8MP camera is better quality than any other Syma quadcopter currently in the market that captures decent pictures from mid-air. Everything is saved into your 4GB memory card immediately after you take photo or record video. The camera is safely placed in a case protection mount, can be firmly fixed and resist most crashes, efficiently protecting the camera from any damage.
The impressive part about this drone is it powered by a 7.4 voltage 2000mAh lipo battery. The long battery life is 12 minutes which is more than average. It allows a control distance of up to 100 meters, which is the average control range for drones within this price range and is enough to enjoy the most of your drone. Bright LED lights will able pilots to fly during night and blade protectors and a landing gear will keep your drone safe from casual crashes.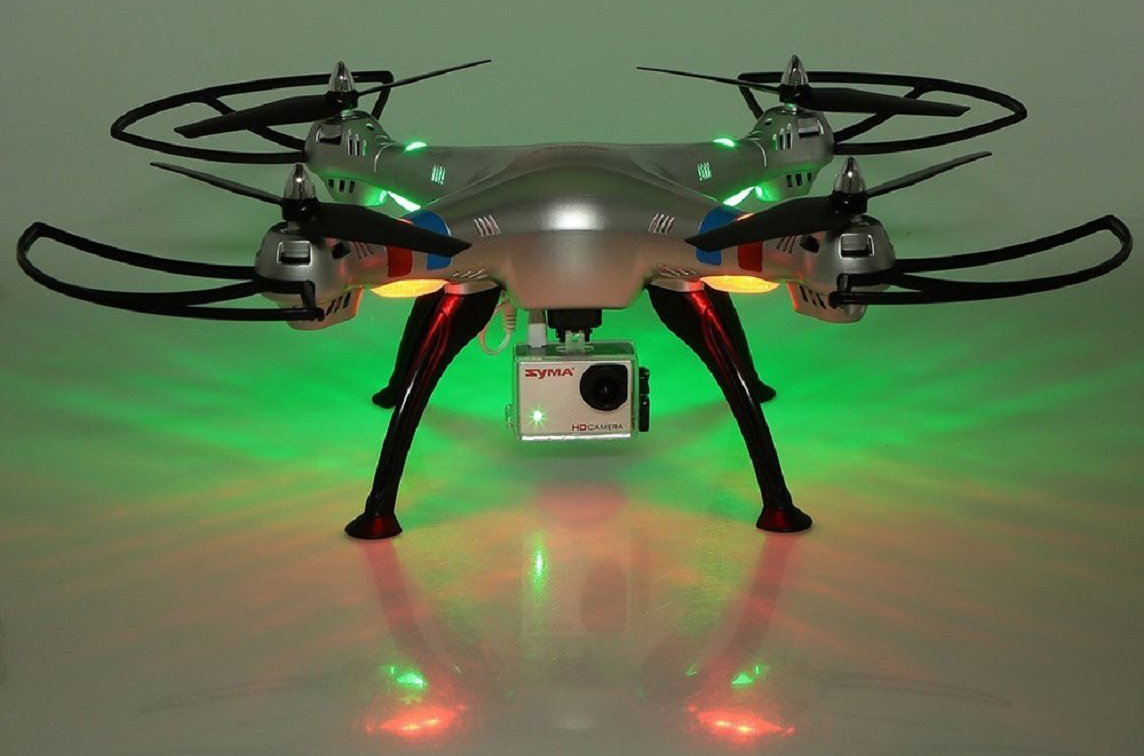 Syma X8G drone is a good choice for those who looking to get some excellent image quality but don't want to spend too much money on a drone. It's definitely cost-effective. Syma X8G hovers very well, with good wind-resistance, easy to control, fabulous fit for every beginner. What are you still waiting for? Hurry to buy it!