AIICaII is a Chinese company that focused in producing smartphones. Recently the company has launched their newest product that called AllCall W2 Smartwatch Phone, which is an upgraded version of the W1 predecessor. The AllCall W2 has received a lot of positive reviews since its realese because of many powerful features. Let's learn more details about this interesting device.
Appearence
The AllCall W2 smartwatch phone has a stainless steel body with a camera on the side, a 2.0 MP camera. The all metal body then further enhances its shiny look and toughness. This smartwatch comes with AMOLED outdoor display screen with 1.39 Inch size that has a resolution of 400 x 400 pixels, which can clearly display in sunlight. It also comes with a TPU strap and stainless steel buckle. The strap was shaped by soft rubber through injecting with a honeycomb-like surface and inner side breathable design which provides sweat proof, duration and exquisiteness. With the design and materials of the watches, AllCall W2 can bring us a very comfortable touch when wearing it.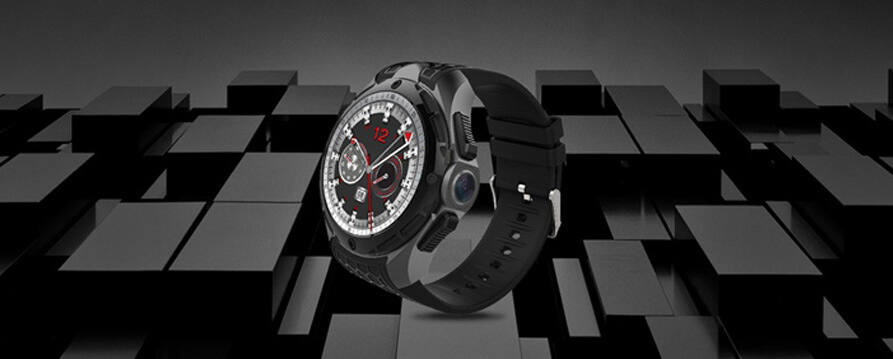 Performance
Features for sports: Compared to the previous W1 version, the AllCall W2 has improved its sports performance. The smartwatch phone is equipped with a built-in heart rate monitoring chip, which allows it to monitor your heart rate. Then providing direct and scientific data for you to adjust your exercise to a more suitable way. Besides, AllCall W2 provides 9 different sports modes for you to choose, which include playing basketball, play Ping-Pong, play badminton, outdoor run, outdoor walk, ride a bike, indoor run, play football, rope skipping. You can choose one mode that you like and set a target exercising time and start doing the exercises. The watch will help you record your exercise situation in real time when you are doing the sports. Moreover, the AllCall W2 also has many basic sports features like a GPS module and a pedometer, which can definitely meet all the exercising needs you can seek from a watch.
Hardware: In terms of hardware, the watch is powered by the MTK6580 Quadcore. The quadcore MTK6580 processor is responsible for the performance of the gadget, which combined with 2 GB of RAM and the operating system Android 7.0. So the AllCall W2 can easily cope with any tasks and performing several processes simultaneously. The device works on Android Version 7.0, which access to browsing websites and watching videos. It also sports a 2.0MP HD camera which is convenient for you to keep every good memory. Besides, the smartwatch has a 460 mAh battery and with standby time of up to several days.
IP68 waterproof: This smartwatch has the feature of IP68 waterproof, which is the highest protection level for mainstream electronics. The AllCall W2 can be dipped into 5 meter-deep-water and works well as usual. So no matter rain flashing, hand washing, showering or swimming, the watch still works properly. That's really convenient for our daily life and outdoor activities.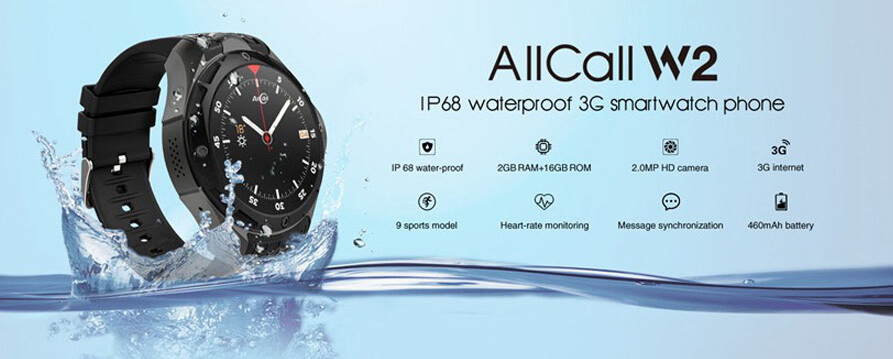 Conclusion
In conclusion, the allcall w2 can be a good choice that can cover your daily needs as a smartwatch phone. This is a very powerful product that won't let you down. It has excellent performance for doing sports or daily use. With this wristwatch, you will find your life more convenient.